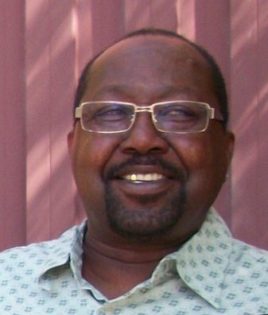 Funeral service for Michael Wayne Pruitt, 66, of Sulphur Springs, will be held 11:00 a.m., Saturday, October 8, 2016 at East Caney Baptist Church with Dr. M. Lavelle Hendricks officiating. Interment will follow at East Caney Cemetery with Anthony Mosley, JD Mosley, Charles Perry, Claude Franklin, Cletius Sims, and Danny Hynson serving as pallbearers. Honorary pallbearers will be Lewis Hawkins, Nathen Beards, Ronald Lewis, Melvin Person and Jerry Clayton. There will be no formal visitation. Michael passed away on September 30, 2016 in Irving, TX.
He was born on August 15, 1950 in Sulphur Springs, TX, the son of Mildred Bell and Curtis Pruitt Sr. He was a member of East Caney Baptist Church. He attended Douglas Grade and Douglas High and graduated the Class of 1960. He served in the U.S. Army for four years, also serving in Vietnam. He worked at Pratt Packing for 20 years, White Swan for several years, and later become a truck driver.
He is survived by daughter, Lanetta Sims of Oklahoma City, OK, son, Vincent Sims (Felicia) of Sulphur Springs, TX, grandsons, Kieron Sims, Joseph Washington, granddaughter, Keziah Sims, brothers, Gayland Dial, Curtis Pruitt, Jr., Dwight Pruitt, and sister, Vickey.
He was preceded in death by his parents, uncles, and aunt.
Arrangements are under the direction of West Oaks Funeral Home.