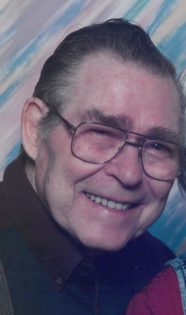 Graveside services for LaVern "Bob" Frank, age 88, of Sulphur Springs, will be held, Tuesday, October 11, 2016 at 12:00 p.m. (Noon) at Winterfield Cemetery, with Rev. Don Majors officiating. There will be no formal visitation.
Mr. Frank passed away Sunday, October 9, 2016 at Carriage House Manor.  He was born February 22, 1928 in Lincoln, Nebraska, the son of John W. and Mary (Mlejnek) Frank.  He married Chesaline Cain on March 6, 1981, she preceded him in death.  Bob was a painter and handyman and proudly served in the Navy and the Marines, and served in both Guam and Japan.  He was of the non-denominational faith.
Mr. Frank is survived by 8 children; numerous grandchildren and great-grandchildren; Step-daughter, Sherry Therwhanger; step-son, Steve Pool; and sister, Shirley Koschski.
Mr. Frank is preceded in death by his wife.