KSST will "Do the Stew!"
The KSST gang will be cooking stew at Site # 2, so come by and see us! Although KSST hasn't always entered as cooks, our connection with the World Champion Hopkins County Stew Contest goes back more than a few years. Clovis "Peavine" Pinion, an original KSST employee, had his own recipe for the traditional dish and recently, we found a copy of it in our archives. We are not certain if Peavine ever won the stew contest, but he was renowned as an excellent cook both in the kitchen and at the hunting camp. We'll share his recipe with you here for comparison with your own winning recipe. It's a home-size recipe, can be prepared on the kitchen stove or outdoors in a stew pot, and yields about 4 gallons. You'll find a delicious variation in Dollie Kelley's stew pot! Stop by and see us!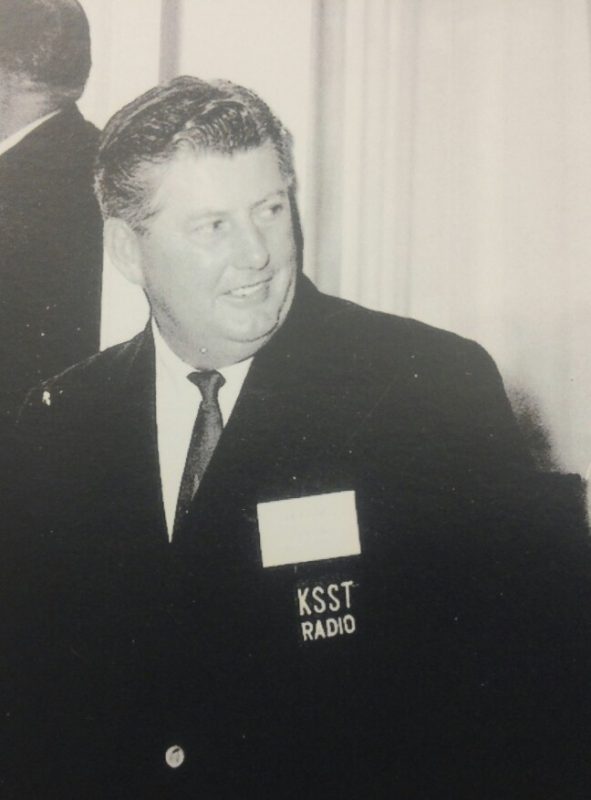 Peavine's Recipe for Real Hopkins County Stew
1 fat chicken hen 4-5 lbs.
6 medium-size red potatoes, diced
4 medium white onions, diced
3 cans (14-15 oz) whole peeled tomatoes
2 cans (14-15 oz) cream style corn
1 stick butter
1 Tablespoon sugar, or to suit taste
1-2 Tablespoon Chili powder, or to taste
1-2 Tablespoon salt, or to taste
1/8 teaspoon red pepper (a big dash)
1/4 teaspoon black pepper (3 big dashes)
1 teaspoon paprika, to add color
Stew (boil) the chicken in a half-gallon water, half the butter and half the salt. Cook till meat comes off the bones. Remove bones, skin and all unwanted parts. Place meat back in the liquid, add potatoes, onions and tomatoes. Cook slowly for about 1 and 1/2 hours, adding seasoning a little at a time, tasting after each addition and stirring regularly. When potatoes and onions are well done, add corn and keep stirring so the corn will not stick and burn. Start adding the rest of the seasonings and taste. Stew is just about ready. If it looks too thick, add a little hot water or tomato juice. Let simmer for another 10 minutes.