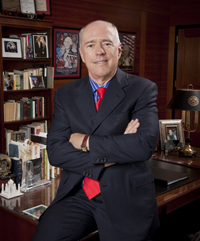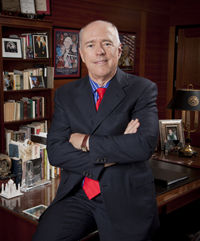 COMMERCE, TX— The Texas A&M University System Board of Regents held a special telephonic meeting on Tuesday, Oct. 18, in the Board of Regents annex of the Memorial Student Center on the campus of Texas A&M University, College Station.
The Board convened and immediately recessed in executive session before reconvening in open session to consider action on, as one of its items, the naming of sole finalist for the position of president of Texas A&M University-Commerce.
Ray M. Keck III was chosen as sole finalist after a series of meetings with campus leaders.
"I am profoundly humbled and energized to follow a long line of distinguished presidents and rich history at A&M-Commerce," Keck said.
Keck assumed the role of interim president on June 1, 2016, and was to continue through to the 85th Legislative Session, which begins in January 2017 and will conclude in May 2017.