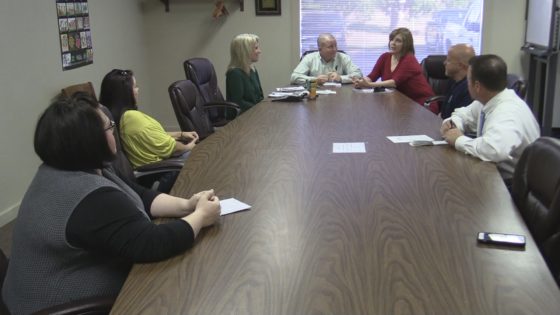 The second report meeting for Hopkins County United Way Fund Campaign "Finish Strong" found at total of $30,943.50 donated toward the $165,000 goal. Campaign workers meet Tuesday at the Texas Agrilife Extension Office on Houston Street. Their next meeting is Tuesday, October 18, at 9:30 a.m.
Additional members added to the 100% Club include:
Audley Moore and Sons
Hall Oil Co.
Feeder Supply
Ardis Dance
Pawn Shop
Gloria Mitchell Insurance
Hampton House Jewelry
State Farm – Larry Moore
Texas Art and Frame
Janet Martin Realty
Berning Insurance Group
24 Hour Gym
Brian Toliver Ford
Ion Jiu Jitsu
James Litzler
Frank Bauer
Chad Cable
Gregg Price
Smith, McDowell, Ginn
Dial Study Club
Dr. Daniel Lawrence
Legacy Ag Credit