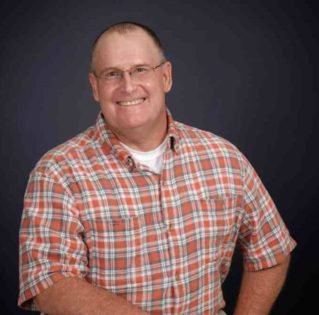 Gregory Robert Beck, age 61, of Emory, passed away Monday, October 10, 2016, at his home.  Funeral service is scheduled for
1:30 PM
,
Saturday, October 15, 2016
, at Lake Fork Baptist Church in Alba with Bro. Perry Crisp officiating.  Interment will follow at Turner Cemetery.
Greg was born in Montebello, CA on May 19, 1955 to Lawrence and Norma Colwell Beck.  He married Colleen Marie Carlton in Lemon Grove, CA, on November 2, 1985.  He was a member of Lake Fork Baptist Church of Alba.  He worked in construction as a general contractor for most of his life. He, along with his wife Colleen, owned and operated High Valley Ranch where they raised and sold Gypsy Cob horses.
 Survivors include:
Wife:  Colleen Beck of Emory;
Daughters:  Ilona Marie Beck of Emory and Melinda G. Galloway (Craig) of San Diego, CA;
Son:  John Robert Beck of Corsicana;
Brother:  Bob Beck (Mary) of Portland, OR;
Grandchildren:  Cambria Galloway, Chaz Galloway, Gianna Galloway, Kayla Beck, Rachel Beck, Greg Beck and Stephen Beck;
Mother and Step-Father:  Norma and Bill Eaton;
Numerous other loving family and friends
Preceded by:  Biological Father:  Thomas Rouse; Adopted Father:  Lawrence Beck; Brother:  Thomas Beck; and Sister:  Pam Thompson