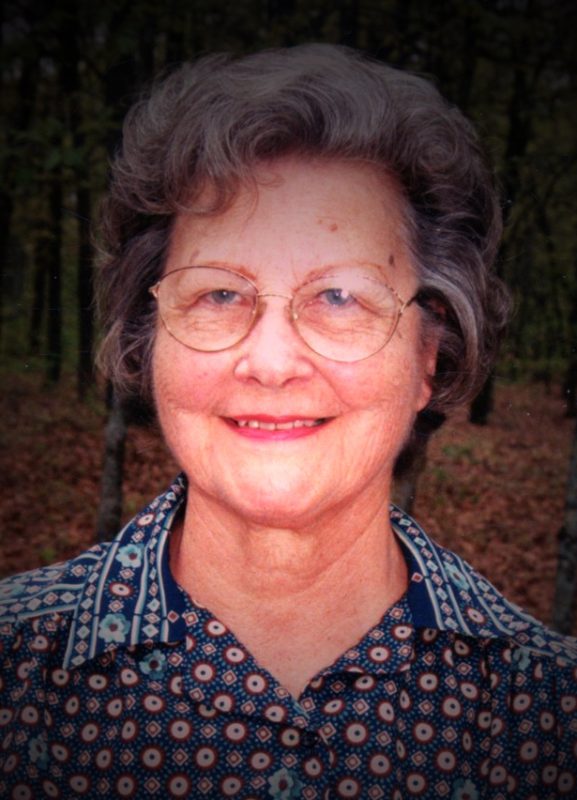 Mrs. Gracie Maxine Turner Harden, age 92 of Winnsboro, passed away on Monday, October 24th, 2016 in Winnsboro. She was born on November 12th, 1923 in Wood County to the late Tillman Brian Turner and Myrtie Elizabeth Jones Turner. She was a homemaker, a member of the First United Methodist Church of Mount Vernon, and the former Mt. Vernon Garden Club.
She was preceded in death by her parents, her husband, Robert "Bob" Harden; a sister, Juanice Wilson; brother, J.C. Turner; step-daughter, Nancy Farrell; sister-in-law, Margie Turner; great-grandson, Phillips Hamm.
She is survived by her son, Royce Carrol Cone and wife Alice of Salt Lake City, UT.; daughter, Mavis Owens and husband David of Mt. Vernon; brother, Edgar Turner of Winnsboro; five grandchildren, Troy Martin and wife Vickie of Scroggins, Michele Greenfield and husband Eddie of Belton, Melaina Ferrell and husband Chad of Sulphur Springs, Carol Ann Jobe and husband Mark of Wilson, OK., Tony Cone and wife Sonia of Lubbock; ten great-grandchildren, and eight great-great-grandchildren.
Visitation will be held on Tuesday, October 25th, 2016 from 6:00 pm to 8:00 pm at Beaty Funeral Home-Winnsboro. Funeral Services will be held on Wednesday, October 26th, 2016 at Beaty Funeral Home-Winnsboro at 10:00 am, Bro. Chad Greenfield and Rev. Carolyn Allbritton conducting, interment will follow at Lee Cemetery in Winnsboro, with Troy Martin, Tony Cone, Powers Greenfield, Jessie Cone, Jordan Cone, Eddie Greenfield. Honorary- Jordan Ferrell, Caleb Ferrell, Zachary Ferrell, John Ferrell serving as pallbearers.
Donations can be made to the American Cancer Society in her memory.