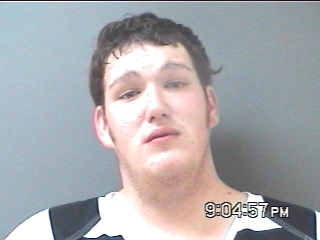 When the SSPD officer arrived at the adult probation office to arrest a man on violation of probation warrants, the officer observed a probation officer giving chase to the individual he would arrest.
The probation officer chased Sean Eric Whittle, 28, into the parking lot where Whittle was entering an auto on the passenger side. The police officer blocked the auto's exit and confronted Whittle.
Whittle is in Hopkins County Jail being held for violation of probation on two counts of delivery of marijuana under 5 lbs. His charges add up to a state jail felony.