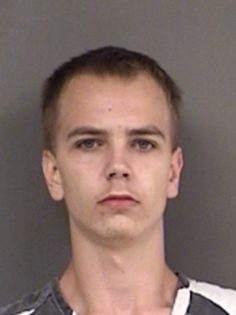 Sunday afternoon a man called Cumby police to report a number of items taken from his home. The man believed his son had taken them while he was away on a trip.
The officer made contact with the son, Clayton Ryan Hanson, 19, who told the Cumby officer that the vehicle he was in contained illegal contraband inside the lockbox. The officer found multiple marijuana grinders and a small plastic bag containing a white crushed substance that tested to be methamphetamine. Hanson also admitted to taking the property.
Hanson is in Hopkins County Jail charged with Possession of a Controlled Substance under 1-gram and Theft of Property over $750 but under $2500.