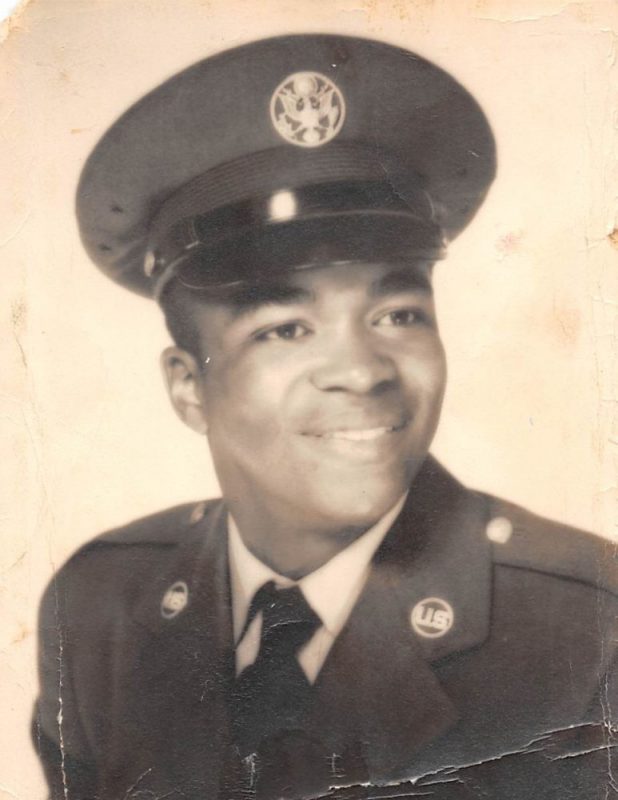 Funeral services for Brodie W. Young, age 81 of Sulphur Springs, will be held at 1:00 p.m.., Thursday, October 27, 2016 at St. Luke's Baptist Church in Sulphur Springs. There will no formal visitation.  Military graveside honors by the Hopkins County Military Collation will follow at Restlawn Memorial Park with Gary Byrd-Grayson, Steven Young, Cameron Young, Christopher Young, Marcus Young, and Brian McGee serving as pallbearers. Honorary pallbearers will be Billy Young, Charles Young, Ray Don Young, Charles Graves, Trevor "T" Thompson, and nephews.  Brodie Wayne Young was born to the parentage of the late Eurlin and Augusta Wilkerson Young on June 2, 1935, in Sulphur Springs, Hopkins County, Texas.  On September 12, 1954, he was united in marriage to Callie Jean Thompson Young.  To this union five sons were born. He accepted the Lord as his personal Savior at an early age and was baptized at the Pleasant Hill Baptist Church.  He later became a member, and served as a Trustee at the East Caney Baptist Church.  Later in life, he became a member of the Worldwide Church of God and attended services regularly at the Big Sandy and Paris, Texas church locations, until his health began to fail.  Mr. Young graduated from Douglas High School in 1954.  After high school graduation, he enlisted in the United States Air Force, beginning his military career at Lackland Air Force Base in San Antonio, Texas with basic training, on February 2, 1955.  He served in the Vietnam and Korean Wars; and was also stationed in Okinawa, Japan for a portion of his military duty.  During his twenty year tenure with the United States Air Force, he was stationed at the following Air Force Bases: Medina-Lackland AFB, San Antonio, Texas; England AFB, Alexandria, Louisiana; McCoy AFB, Orlando, Florida; Carswell AFB Ft. Worth, Texas; Edwards AFB, Lancaster, California; K.I. Sawyer AFB, Marquette, Michigan; Laughlin AFB, Del Rio, Texas and Matagorda Isle AFB, Matagorda, Texas, where he retired on March 2, 1975. After retiring from the military, Mr. Young worked for Associated Milk Producers Incorporated(AMPI) in Sulphur Springs, Texas for approximately five years; and with Texas Utilities Mining Company (TUMCO) in Mt. Pleasant, Texas for approximately nine years.
He leaves to cherish his memory, Wife, Callie Jean Thompson Young; Sons: Jerry Young, Terry (Barbara) Young, and Troy (Hillary) Young.  Brothers: Ray Don (Ann) Young, Billy (Lillie) Young, and Charles Young; Sister: Alice Ann (Charles Ray) Graves: and Sisters-in-Law: Letha Young, Lestene Sewell, Jo Ann Blaylock, and Mary Brooks. Grandchildren: Shalonda, Gary, Sylvania (Brian), Mignon, Steven (Natasha), Cameron (Aundrea), Christopher, Jarrod, Brandon (B.J.), Tane'qua, Brandi, Marcus, Michelle (Jeremy) Hall, and Rachel (Carl) Garst. Great grandchildren: Amecia, SaDaedria, Chetavia, Andre', Ashton, Avion, D'Asia, Dylan, Austin, Peyton, Triston, Jaiden, Emmanuel (E.J.), Serenity, Amiyah, Carlos, Makayla, Jerrian, Blake, Cory, Kyle, Corbin and Carley, and a host of nieces, nephews, relatives, and friends.  Extended family: Demelda Young and Zina Young.
He is preceded in death by his parents, two sons, Leonard B. Young and Baby Boy Terrance Young; two brothers, Maurice Hawkins and Robie Young; one sister and brother-in-law, Willie Mae Hawkins (Meddie) Shaw, daughter-in-law Brenda Young, and one grandson, Jonathan T. Young.
Arrangements are under the direction of West Oaks Funeral Home.