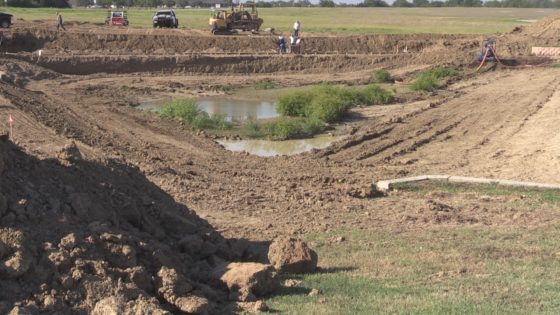 No grass growing in a pond means fewer birds attracted to the water. That's the goal of the work underway at the Sulphur Springs Airport pond. City workers are pouring concrete this week to conclude a project that has been delayed for some time. The project is funded by a Texas Ramp Grant and the city's enterprise fund.
Peter Karsten, City Finance Director, said the pond was first put in place to serve as a retention pond to assist with drainage in the area in front of the aerodrome terminal. However, its use has changed over the years. Karsten says it is now a detention pond to slow the flow of water to assist with stopping erosion along the taxi way.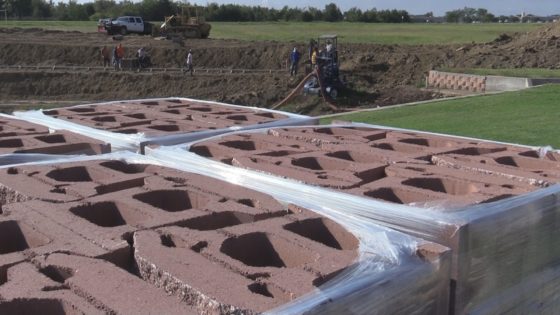 Valves are also in place in the pond to assist with flushing lines when and if a raw water pipeline next to the pond begins to leak. The pipeline is 20 years old according to Karsten and when it leaks, which currently seldom happens, it takes the city water treatment plant six to seven hours to flush the lines. That six or seven hours of diverted flow can be crucial for water pressure in the city. Karsten said seven or eight year ago, city water treatment workers watched the level in water towers drop while the flushing took place. He said that in hot, dry seasons the continual flow of water to the towers become urgent. With the valves installed in the airport pond, that water can be used to flush the pipes into Lake Sulphur Springs.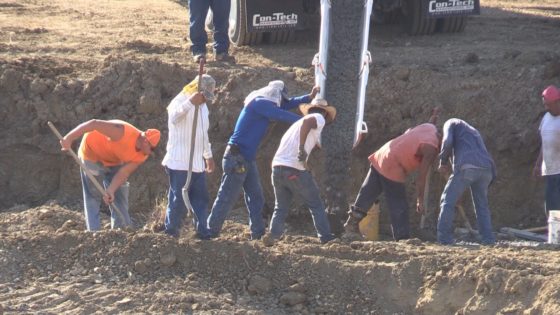 The cost of the work currently underway is a 50-50 split between the city enterprise fund and the ramp grant, according to Karsten. He said keeping birds away from the local airport landing and takeoff patterns was a problem due to the proximity of the lake and grass in the pond could only add to the issue. The fountain in the pond serves as both an aerator for the pond to keep the water fresh and a water feature for the ambiance of the airport entrance.