According to Lewis Tatum, Chief Criminal Investigator and Sheriff-elect for Hopkins County, Fernando Sosa-Pintor was found guilty of one count of possession of child pornography and two counts of distribution of child pornography. Sosa-Pintor will remain in the custody of U S Marshall's until he is sentenced at a later date.
Under federal statutes, Sosa-Pintor faces up to 20 years in federal prison on each charge.  This is the maximum statutory sentence prescribed by Congress and is provided here for information purposes, as the sentencing will be determined by the court based on the advisory sentencing guidelines and other statutory factors.  A sentencing hearing will be scheduled after the completion of a presentence investigation by the U.S. Probation Office.
This case is being prosecuted as part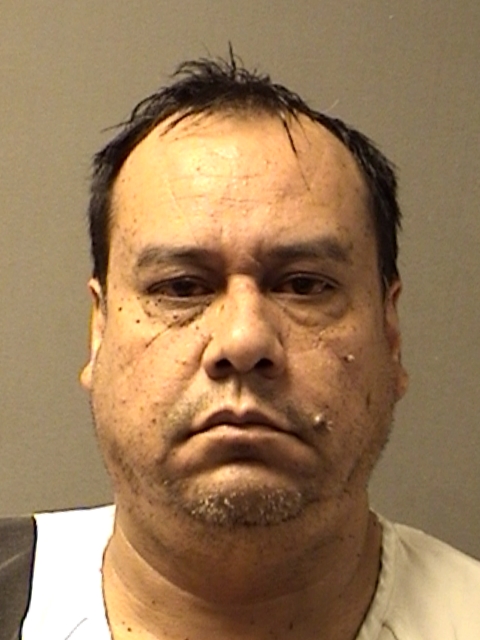 of Project Safe Childhood, a nationwide initiative to combat the growing epidemic of child sexual exploitation and abuse launched in May 2006 by the Department of Justice. Led by United States Attorneys' Offices and the Criminal Division's Child Exploitation and Obscenity Section (CEOS), Project Safe Childhood marshals federal, state and local resources to better locate, apprehend and prosecute individuals who exploit children via the Internet, as well as to identify and rescue victims. For more information about Project Safe Childhood, please visit www.projectsafechildhood.gov. [external link]
This case was investigated by the Federal Bureau of Investigation and the Hopkins County Sheriff's Office and prosecuted by Assistant U.S. Attorneys Marisa Miller and Lesley Brooks.
Thursday morning a Federal Court Jury in Sherman began determining the guilt or innocence of Sosa-Pintor, 52. Sosa-Pintor, of Sulphur Springs, is being tried for possession and promotion of child pornography. He was arrested twice for possession of child pornography. Corley Weatherford with the Hopkins County Sheriff's office gave testimony prior to the jury beginning deliberation.
First arrested by the Hopkins County Sheriff's Office, the second arrest was initiated by the Federal Bureau of Investigation. Sosa-Pintor had been held in Hopkins County Jail until Tuesday, August 04, 2015, when he was taken to Plano for a hearing in federal court. The Sulphur Springs man was arrested by Hopkins County Sheriff's deputies Tuesday evening, September 23, 2014 for possession of and promotion of child pornography. Then Investigator Daniel Winn and Sgt. Corley Weatherford executed a search warrant at the residence above a Mexican food restaurant on West Industrial in Sulphur Springs. Computers and electronics containing images of child pornography were seized.
The Hopkins County Sheriff's Office is located at 298 Rosemont St., Sulphur Springs, TX 75482. Non-emergency calls can be made to (903) 438-4040.