Three individuals were arrested shortly after Hopkins County Deputies knocked on the door of a residence on FM 1870. Deputies went to the house in search of a wanted person.
When the female resident answered the door, she stated that she had not seen the individual sought in over a week. Deputies searched the residence and found a locked door. She stated that the door should not be locked because no one was in the room. The wanted subject opened the door.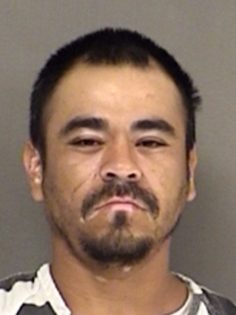 Juan Domingo  Ramirez, 26, of Como was behind the locked door along with another male. Ramirez was wanted for Violation of Probation Injury to Child. Cathy Darlene Culpepper, 44, was arrested for Hindering Apprehension, a Felony 3. Both are in Hopkins County Jail Wednesday morning.  The third individual was also arrested on a misdemeanor charge.