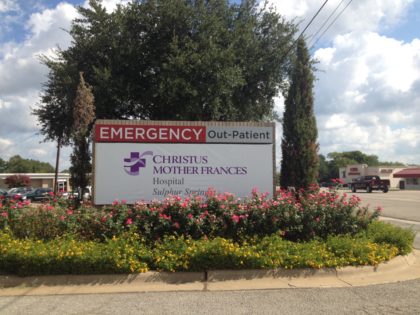 New signs announce the new name of the local hospital in Sulphur Springs and Hopkins County. Signage at the main entrance to the hospital and at the emergency/out-patient entrance now reflect the name CHRISTUS Mother Frances replacing the Memorial Hospital signs.
CHRISTUS Health, an international, faith-based, not-for-profit health system headquartered in Irving, Texas finalized an agreement with The Hopkins County Hospital District for the ongoing management and operation of the hospital.  The agreement took effect in July of this year.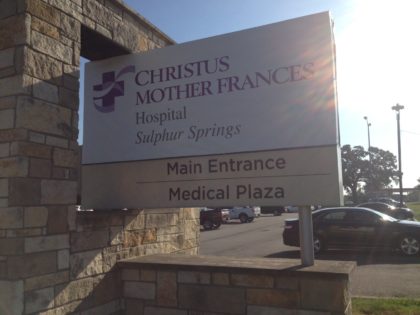 The joining of the two prestigious health care organizations formed a new organization called CHRISTUS Hopkins Health Alliance , and means CHRISTUS Health owns 51 percent of CHHA and Hopkins owns the other 49 percent. The hospital's name is now CHRISTUS Mother Frances Hospital-Sulphur Springs and the clinics name changed to CHRISTUS Trinity Clinic-Sulphur Springs and CHRISTUS Trinity Clinic-Emory.