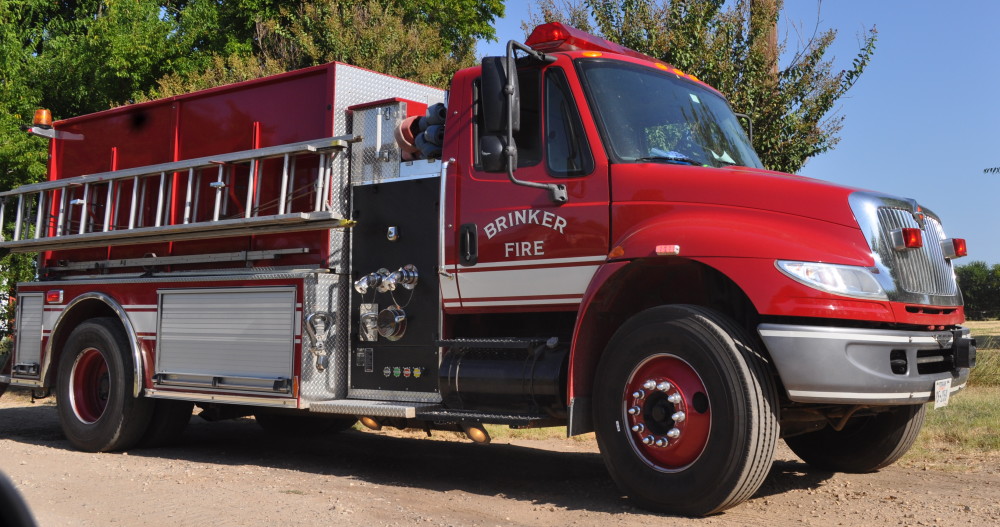 An all-call was issued by the Hopkins County Fire Chief Friday as a structure fire and grass fire on County Road 2399 was raging as the first on the scene arrived.
According to Andy Endsley, County Fire Chief, a mobile home fire was eventually contained and many of the personal possessions of the residents were saved. The residents were not at home at the time of the fire. He stated that all volunteer departments were called out, Winnsboro Fire Department also assisted as did trustees from the Hopkins County jail.
Hopkins County Sheriff's office drone was utilized to gain a better view of the direction of the grass fire. Thick smoke as the tall grass burned and smoke from the nearby house clouded the ability of the firefighters to determine the direction in which the fire was traveling. Once that was determined, thanks to the drone, the Winnsboro Department's dozer was used to assist in containing the fire, according to Endsley. He stated by the time the structure fire and the grass fire were extinguished, he and all involved were exhausted.
Endsley said the cause of the fires had not been determined at this time. He stated that the County Fire Marshall would be at the scene Saturday to begin his investigation into the cause of the fire.