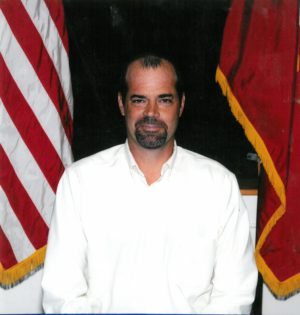 Funeral Services for Michael Lynn Kenney, age 49, of Yantis, will be held Friday, September 30, 2016, at 2 pm. at Seymore Bible Fellowship, in Yantis, with Rev. Jeremy Durig officiating. Interment will follow at Yantis Cemetery with Kim Kenney, Blake Nolen, Adam Kenney, Daniel Kenney, Josh Terrell, Blake Hill, William Friddle, and Justin Pruden serving as pallbearers and Mark Kenney, Ricky Hill, Justin Bowring, Justin Glenn, and Neal Norton serving as honorary pallbearers.  Visitation will be held Thursday, September 29, 2016, from 6-8 p.m. at Murray-Orwosky Funeral Home.
Mr. Michael Kenney passed away Sunday, September 25, 2016 in Sulphur Springs.  He was born June 15, 1967 in Sulphur Springs, the son of Harold and Nettie June (George) Kenney.  He married Shannon DeAnn Young on November 6, 2010 in Yantis.  Michael was the owner of Mike's Garage. He attended Seymore Bible Fellowship, served as Vice President of Yantis School Board and formally served as Fire Chief of the Yantis Fire Department.  He also helped build and establish Seymore Bible Fellowship.
Mr. Kenney is survived by his wife; sons, Layne Young and Colin Kenney of Yantis; daughters, Jordan Kenney of Tyler, Autumn Black of Sulphur Springs, and Shelby Young of Athens; mother, June Kenney of Yantis; sisters, Dianna Burgess and Pennie Nolen of Yantis; brothers, Kim Kenney of Yantis and Mark Kenney of Mt. Vernon; grandchildren, Gracelyn Kenney and Micah Black.
He is preceded in death by his father.
Family requests any memorials be made to Seymore Bible Fellowship, P.O. Box 124, Yantis, Texas 75497.