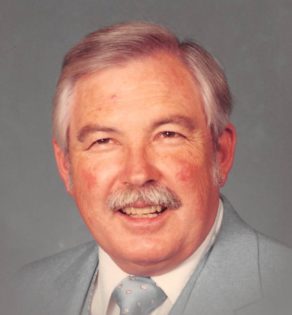 Ben Derryl Wood, longtime resident of Sulphur Springs, passed away September 17, 2016 at the age of 90.  He was born in Sulphur Springs to Ben Dial Wood and Lois King Wood.  On October 4, 1947 he married Mary Catherine Valek.  He was a veteran of WWII and the Korean War, serving as a Captain in Okinawa.  Dr. Ben, as he was affectionately known, graduated from Baylor School of Dentistry and practiced in Sulphur Springs for fifty years.  He was a fellow of the American College of Dentistry.  He was also a charter member of the Sulphur Springs Kiwanis Club where he enjoyed serving the community.  As the long-time Scout Master of Troop 67, he was active in the Boy Scout Council and at Camp Glover.  He was awarded the Silver Beaver for his lifetime of service to scouting.  Dr. Wood was a member of St. James Catholic Church where he serviced as song leader and Eucharistic minister.  He was a member of the Knights of Columbus.  He loved fishing, gardening, music, cooking and telling jokes.  He enjoyed travelling with his wife, and spending time with his family and friends.
Dr. Wood is survived by his son, Ben Wood, Jr. and wife Mary Jo; daughters, Ann Klinger and husband Barry and Karen McIntire and husband Bill; sister, Betty Sue Chancellor and husband Warren; 8 grandchildren; 16 great-grandchildren; and numerous nieces and nephews.
He was preceded in death by his parents; his wife of 53 years, Mary Wood; daughter-in-law Martha Wood; and grandson, Jason Patterson.
Funeral services will be conducted at 11:00 a.m., Tuesday, September 20, 2016 at St. James Catholic Church.  Interment will follow at Sulphur Springs City Cemetery with family serving as pallbearers.  Visitation will be from 6:00 to 8:00 p.m., Monday, September 19, 2016 at West Oaks Funeral Home.
Arrangements are under the direction of West Oaks Funeral Home.