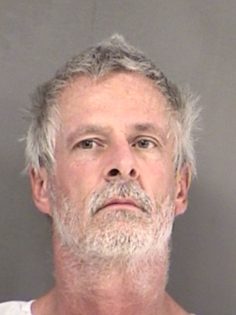 She told the ER medical staff that she had fallen down stairs but Thursday she told Hopkins County Deputies that she had lied to the medical staff in fear of her life. Charles Don Williams, Jr. was arrested for Aggravated Assault Causes Serious Bodily Injury and Criminal Trespass when he drove his vehicle onto the driveway of his ex-wife's residence on State Highway 11W.
The ex-wife had produced paperwork from the hospital stating she suffered a compression fracture to lower vertebrae which she said she suffered during a physical altercation with Williams. She also said that Williams was now staying at the property even though there was a restraint against him being at the location. The ex-wife told the deputies that Williams had intimidated her into letting him stay. She said she had not reported the criminal trespass, again, for fear of her life.
Williams is in Hopkins County jail being held on $30,000 bond for the assault and $3,000 bond for the criminal trespass charge.