Our goal for "A Walk To Remember" is $ 10,000.00.  That is what it takes to keep Terrific Tuesdays going for one year.   We are about $ 1,000.00 short of our goal.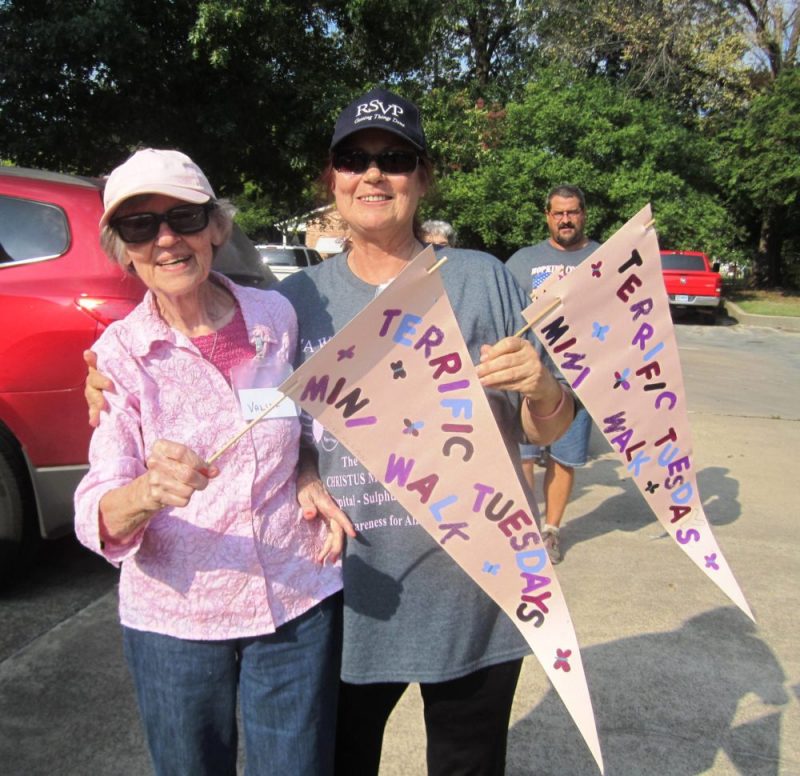 We have until

Thursday, October 6th

to raise the money.
If you could find it in your heart to make a donation to Terrific Tuesdays please let me know.   I have a few T-shirts left if you would like to sign up for the Walk and get a T-shirt.  Registration is $ 20.00.
We also have $ 700.00 worth of items in the Raffle.
If you look at the Flyer attached you can see what is in each basket.   I have the items listed.   Tickets are $ 1.00 or 6 for $ 5.00.
Please come by the Senior Center and make a Donation, Buy Some Raffle Tickets or Sign up for the Walk.    If you can't make it by you can just mail a donation to me or send me money for tickets and I will get you fixed right up.
Karon Weatherman
903 885 1661