September, 2016 – William Ryan Miller, 25, of Como was being held down by a white male when Sulphur Springs police arrived at the corner of League Street and Camp Street in response to a disturbance Sunday. The responding officer knew there was an outstanding warrant for Miller.
Miller is in Hopkins County Jail for Violation of Parole for Felony Burglary of a Building.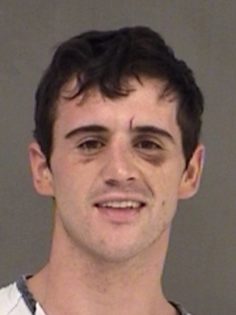 Miller was indicted for one count of Burglary of a Habitation in February of this year. The Hopkins County Sheriff's Department made the initial arrest in connection with a burglary where a thief made off with lots of items inside a rural county home including Christmas gifts and toys. Sheriff's Chief Criminal Investigator Lewis Tatum said William Ryan Miller, 25, of Como, was arrested for the burglary. Tatum said weapons and televisions along with Christmas gifts and toys were taken from the residence. The weapons and televisions were recovered and the residents of the home inventoried the gifts and toys recovered Tuesday, December 15th to determine if all were recovered. The items taken had been hidden in several locations according to Tatum. A tip through social media regarding the sale of a television led to the arrest.