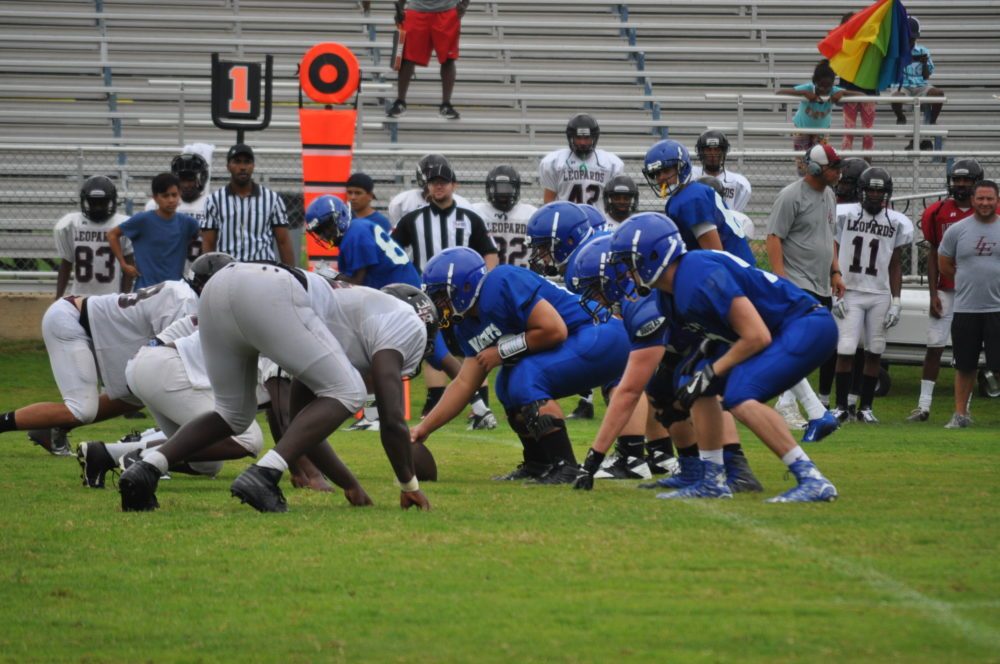 At least it didn't count. The Wildcats' football team lost a game-like scrimmage to highly ranked Liberty-Eylau, 44-28 at Gerald Prim Stadium Friday morning. The Leopards were playing their second scrimmage game and the Wildcats their first and only one.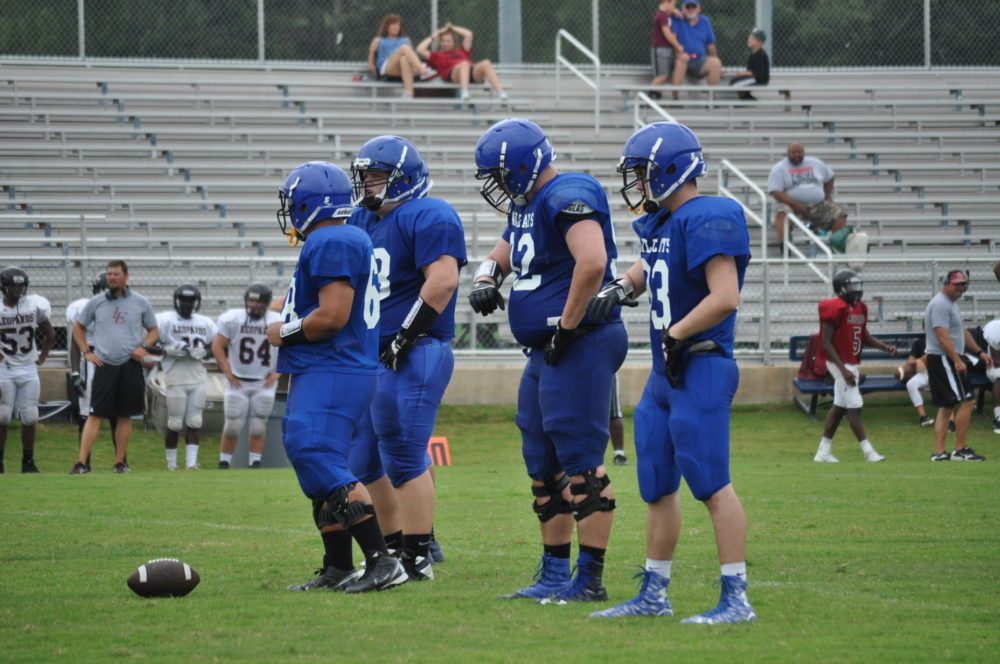 The Leopards found the end zone seven times in their first eleven drives. Five of those scores were big plays. Included were touchdown passes covering 70 and 26 yards and runs of 58, 42 and 41 yards.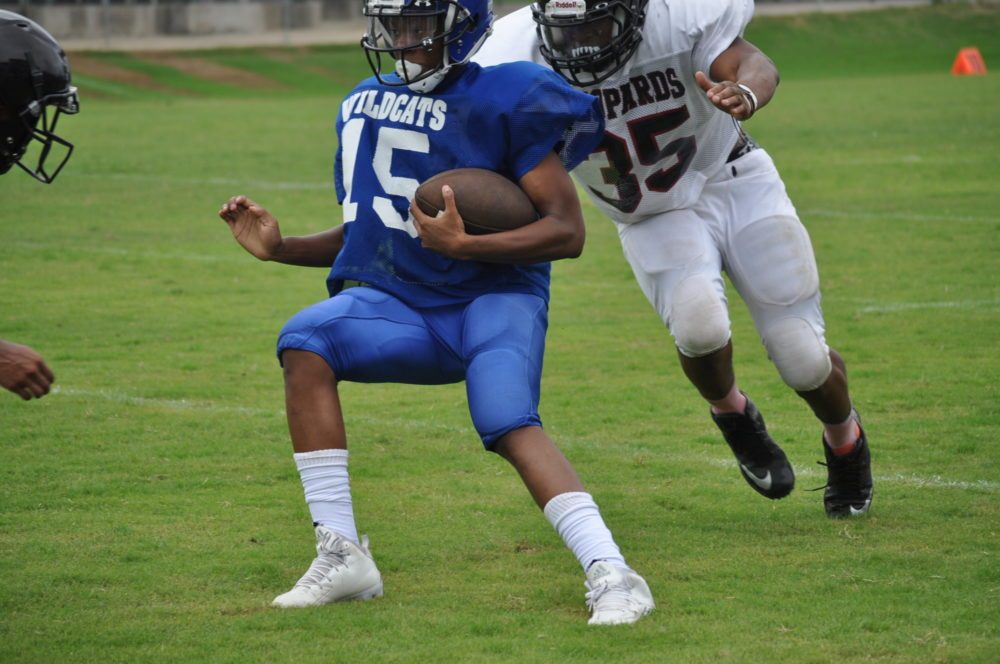 The Wildcats had four touchdowns of their own. Wide receiver Simeon Taylor had a big scrimmage with a juggling catch and three touchdown catches. Quarterback Ryan Humphries threw an 18-yard scoring strike to Taylor with 3:56 left in the first quarter. After Angel Tavera's extra point kick, the Wildcats led, 7-6. In the second quarter with just 1:52 before halftime, backup quarterback D'Corian Young found Taylor in the end zone from 10 yards out for a score. The extra point was good and the Wildcats only trailed 19-14.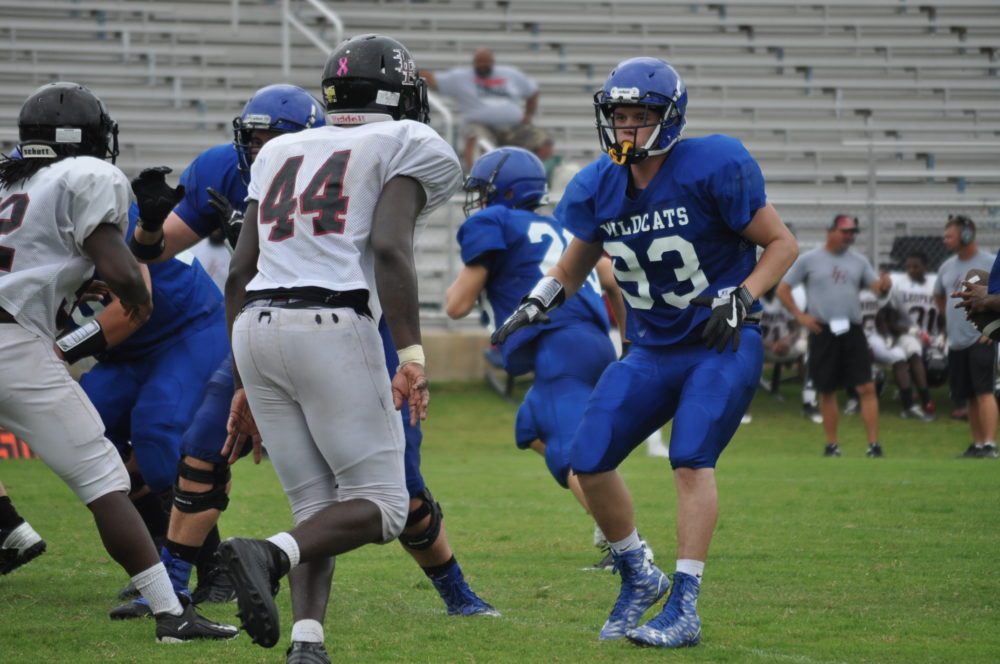 The Leopards were able to score another touchdown before the mid break and increased their lead to 26-14. After a Liberty-Eylau touchdown opened the third quarter scoring, the Wildcats scored a third time at the 5:24 mark. A long pass from Humphries to Taylor set it up and back Lawrence Worth scored from 5-yards out. The extra point was good and the Wildcats now trailed, 32-21. After two more third quarter Leopard TDs, the Wildcats tallied the final score of the scrimmage at the 3:40 mark of the fourth quarter.Humphries threw a four yard TD pass to Taylor. Another sucessful extra point brought the score to 44-28 and that's the way it ended.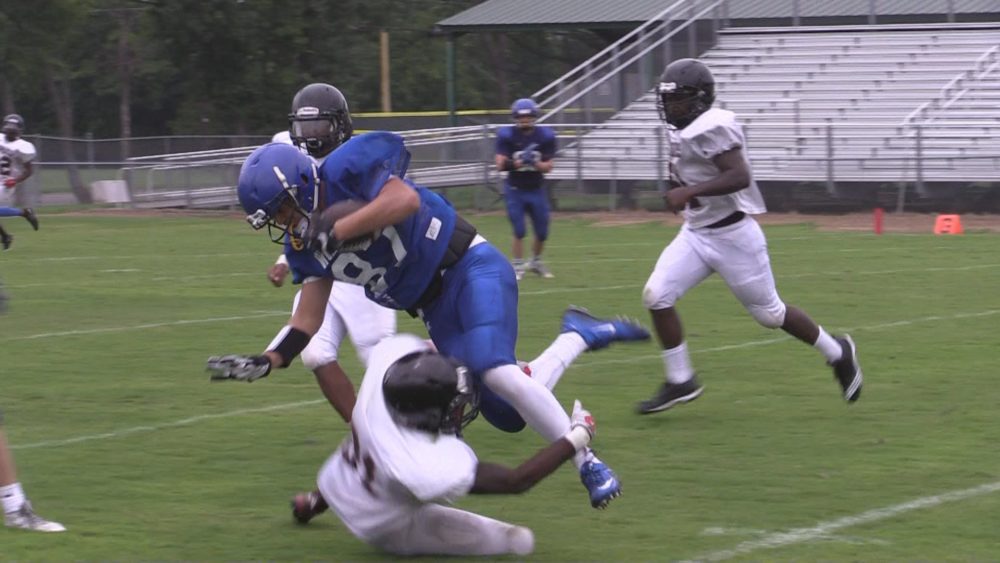 After the scrimmage, Wildcats Coach Greg Owens said the Wildcats never seemed to get out of practice mode during the scrimmage so their intensity level was not where it needed to be. He said the Wildcats used six or seven sophomores and he said they were wide-eyed at times. Coach Owens said some of the young players had a hard time figuring things out. He said the team had a lot of technique stiff to clean up and fix. He said the staff did have four quarters of video to evaluate, which included about 80 offensive plays to look at. Coach Owens said a real positive was that there were no major injuries. He said he was disappointed in some special teams and the kicking game, which he said had to get better. For the first time, Coach Owens said the lost week of practice and the lost second scrimmage due to having spring ball was weighing heavily on him.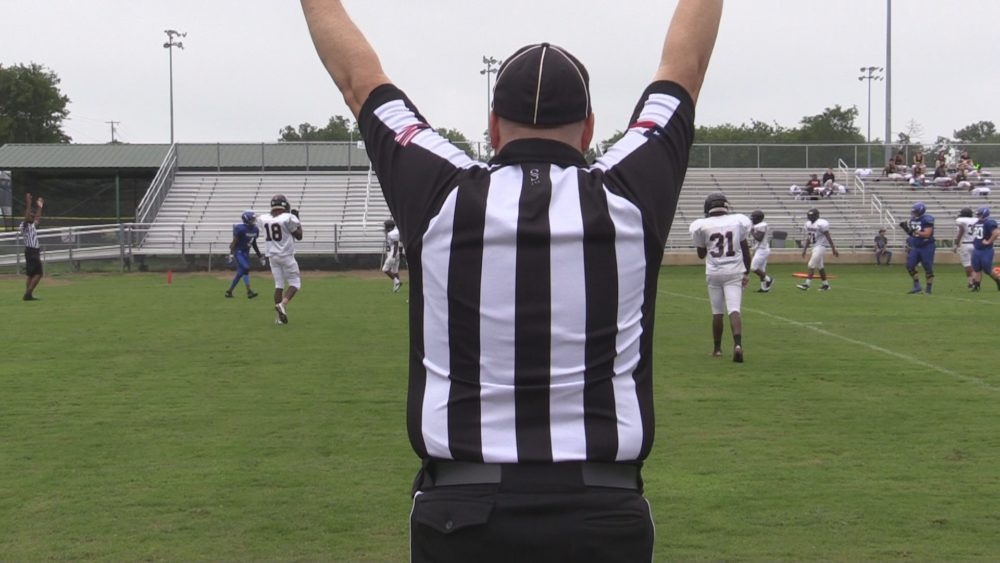 Ready or not, the regular season opens next Friday at Prim with the Sherman Bearcats coming to town.