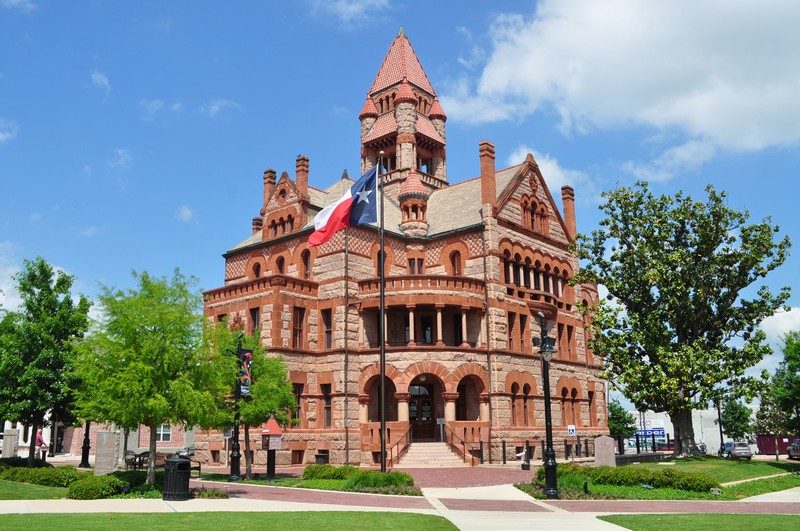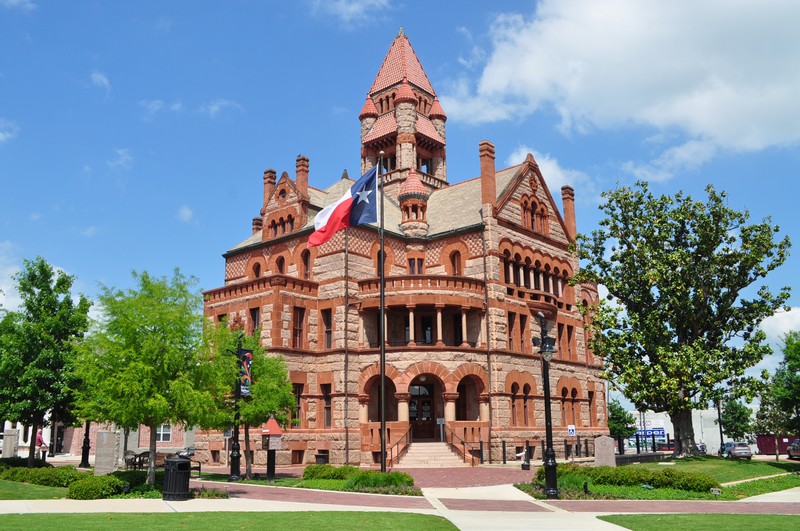 By Allison Bledsoe
Upshur County has it. Titus County Commissioners face petition seeking it. The pros and cons of the Unit Road System creates varying opinions.
Hopkins County currently maintains 960.9 miles of county roads under the Ex-Officio Road System. As a recap, within the Ex-Officio System four County Commissioners oversee the county road maintenance of the four precincts while serving on the County Commissioners Court. Each precinct has it's own equipment, annual budget, and crew members. The Ex-Officio System is used widely across Texas, but not exclusively. Several options for county road maintenance exist, including the Unit Road System. All five options are described in a previous article, here. Each precinct in Hopkins County has an annual budget of $946,440.00 as of 2016. The Road and Bridge Maintenance budget covers operating costs for the county as well as personnel costs, such as salary, insurance, etc. This brings the total Road and Bridge budget to $3,799,385.00 every year for Hopkins County under the Ex-Officio System. The proposed 2017 budget is available online, here.
Neighboring counties have begun to convert to the Unit Road System, or the Road Department System, in lieu of the Ex-Officio System. Upshur County is the most recent to make the switch. In the Unit Road System one licensed engineer is appointed over all road maintenance regardless of precinct, all resources are shared including equipment and crew members. Upshur County maintains 793.9 miles of county roads, very close to the amount of Hopkins County. Upshur County spent $2,592,685.00 in their 2015-2016 Road and Bridge budget.
The Unit Road System isn't loved and adored by every Upshur County inhabitant, by any means. We talked to citizens from Upshur County who expressed their frustrations about their Commissioners Court. "The officials who have been appointed don't care about the people. This last meeting they adopted more county road mileage but can't take care of what they have now. Instead of giving the Road Engineer the money to fix the roads they're spending it elsewhere. When your Commissioners are crooked it doesn't matter what road system you choose, the problem we have isn't with the Unit Road System," stated Jimmy Caughron, resident of Upshur County.
On the other hand other residents believe the switch was the most logical motion. According to Wayne Arnold, one of the originators of the petition to secure the Unit Road System, "For the layout of our county this system proves to be most efficient. The centralization of the county's equipment as well as our crew really made the difference. There were no huge reductions in road personnel from what I recall. We still utilize the barns to hold some equipment when we have ongoing projects in those areas and that's helpful. For us it has worked out extremely well." Mr. Arnold also stated, "I had no reservations going into this. You'll always have tremendous opposition because Commissioners don't want to give up their territory, so to speak."
To implement the Unit Road System, a petition must be signed by 10% of the people who voted in the most recent governors election and then presented to the Commissioners Court where they have 30 days to verify the signatures. After the 30 days, the proposal must be presented for 70 days before election day. Titus County is currently undergoing the proposal process, which will be voted on in the upcoming November election. Titus County residents went door to door explaining the system as well as it's impact on the county and quickly received well over their 517 required signatures. Nigel Christopher, a Titus County resident, commented, "Over here in Titus County we have just submitted a petition to get the County Road System option put on the ballot for the November election. One of our Commissioners Al Riddle helped organize it as he is tired of the lack of cooperation from other commissioners. We had no problem collecting the required 517  signatures." Al Riddle, Precinct 1 Commissioner in Titus County, has expressed his frustration with the existing county government road oversight, "With this system we'll get a lot more production for our money. You need someone who is a road professional to take care of your roads and someone who knows about business to take care of your county business. I feel strongly that this is a lot better way to run our county."
Many residents of Hopkins County have expressed a need for change within our county government and county road maintenance policies. A very important step in change and development is to educate yourself on all the options that are available and then act. Roughly 60 Texas counties currently utilize the Unit Road System. Counties under this road system have reported a rise in productivity as well as efficiency per square mile.