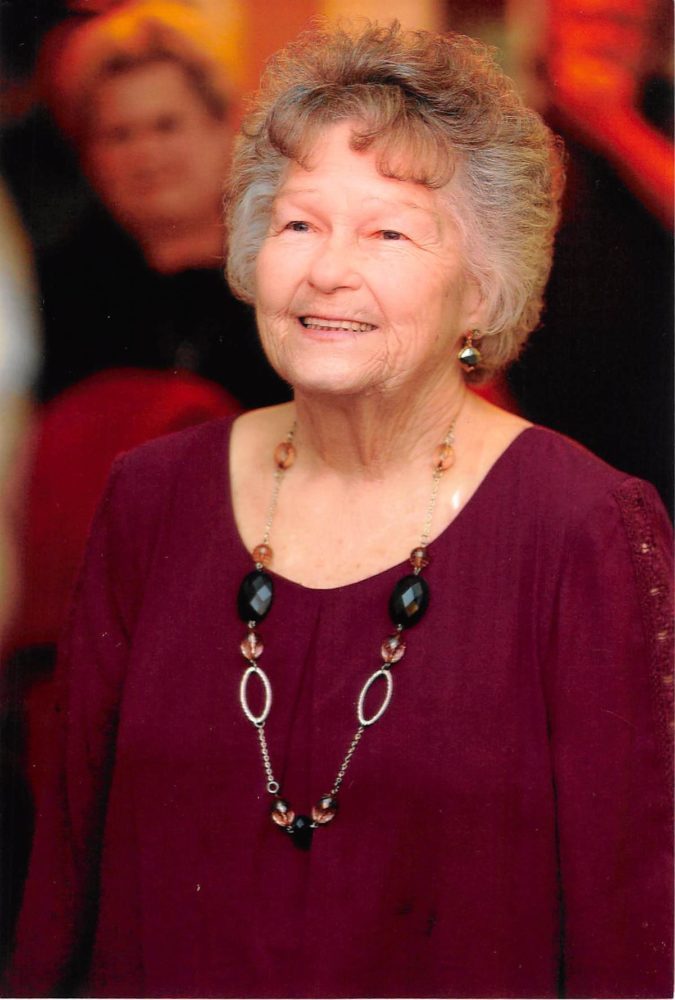 Funeral services for Neva Nell Shook, age 80, of Commerce will be held at 3:00 p.m. on Tuesday, August 16, 2016 at West Oaks Funeral Home Chapel with Bro. Brock Mitchell and Rev. Jean Ayers officiating. Interment will follow at Shiloh Cemetery with Jake Shook, Robert Shook, Dakota Shook, Cole Shook, Clay Shook, Josh Pannell, Kerry Rumbaugh, and Cody Shook serving as pallbearers. Visitation will be held from 6:00 to 8:00 p.m., Monday, August 15, 2016 at West Oaks Funeral Home. Mrs. Shook passed away on Friday, August 12, 2016 in Rowlett.
She was born on December 9, 1935 in Campbell, TX, the daughter of Dewey Radican and Tenney Lee Hammonds Bailey. She married Robert Lee Shook and he preceded her in death. She was a dedicated mother and homemaker. Mrs. Shook is survived by sons, Ricky Shook and wife Sandy of Kilgore, Mark Shook and wife Carolyn of Avenger, Jeff Shook and wife Renee of  Commerce, and daughters, Robbie Rucker and husband James of Rowlett, Paula Cruz and husband Rene of Sachse, and Laura   Pannell and husband Carey of Commerce, sister, Dorothy Bradshaw of Wills Point, brother, Bill Bailey and many nieces and nephews. She also has 23 grandchildren, 29 great-grandchildren, and 2 great-great-grandchildren. She also loved her faithful dog Lucy.
She was preceded in death by her husband, parents, a son, John Shook, brothers, Pete Radican, Odean Radican, and F. B. Bailey, sisters, Zona Scott, and Virginia Clayton.
Arrangements are under the direction of West Oaks Funeral Home.