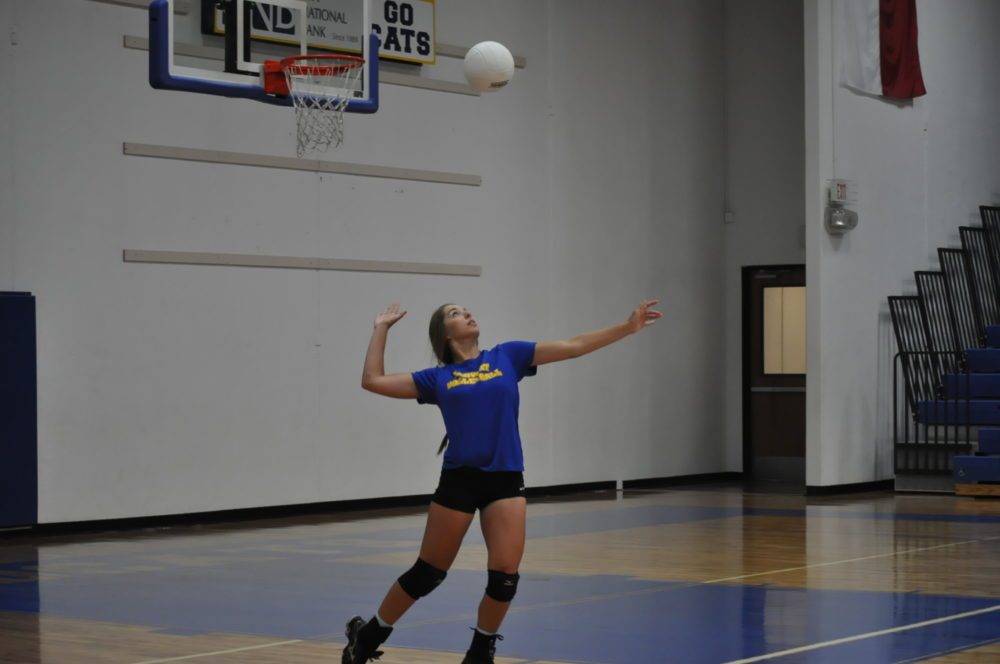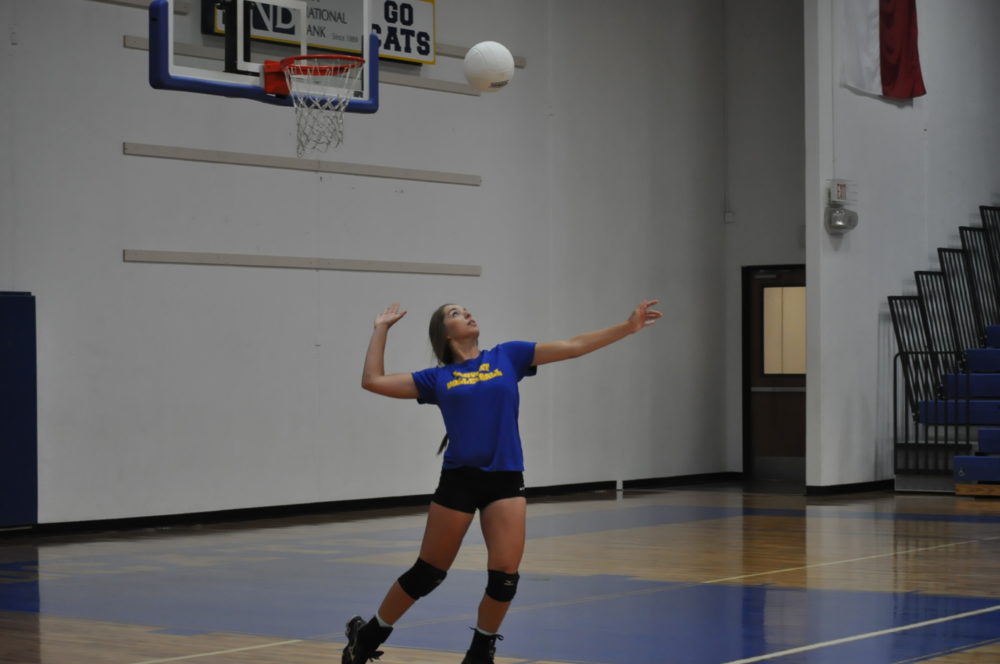 After the Lady Cats' volleyball team opened the regular season with a 3-0 win over Sherman and a 3-2 loss to North Lamar Tuesday night, Lady Cats Coach Justin Maness had several messages for his players. He told them they were learning a little bit after each match they play. He noted the team played real well against Sherman and he said he knew North Lamar would be a touch opponent like they always are.
Coach Maness said he told his team he saw lots of good things and also some stuff to iron out. He reminded them its early as they continue to work to learn his new faster system. Coach Maness said one of the officials Tuesday commented on the new faster look from the Lady Cats. He said the team might get another shot at North Lamar in a Tyler tournament later this season. Coach Maness said he expected the Lady Cats to be a much better team then. He added he complimented the players for playing hard and showing heart. Coach Maness said the Lady Cats' schedule includes lots of good teams that would make the Lady Cats a better team.
The 1-1 Lady Cats play next in a Garland tournament on Friday and Saturday. Among opponents will be Forney, North Garland and Richardson Berkner.