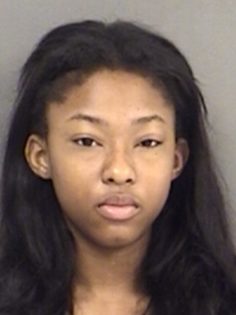 Datrece l Williams of Mesquite, 19, was arrested following a high speed chase on I-30 Monday. A Hopkins County Deputy observed a grey Toyota Corolla west bound near the 134 mile marker.  The deputy clocked her speed at 107 mph in a 75 mph zone.
Attempting to initiate a stop, he turned on patrol lights but William's vehicle continued the high speed while changing lanes multiple times during the seven mile chase. Her erratic driving and high speed created dangerous situations for other drivers on the interstate highway.
She exited at the 127 exit and entered the Days Inn parking lot, driving around the building at a high rate of speed and finally coming to a stop on the east side of the building. During t he arrest marijuana residue was located on the driver's side floor board resulting in a probable cause search. Nothing else was found in the vehicle.
Williams was taken to Hopkins County Jail where her bond was set at $10,000 Tuesday morning. She is charged with Evading Arrest or Detention in a vehicle, a Felony 3.