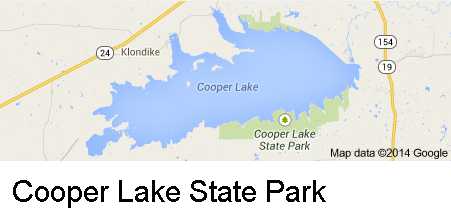 Has it been hot enough for you? It almost seems as if it will go on forever but it won't. In just a little while we will be hitting those 82 degree days again and the heat of summer will be over for this year.
At the park the wildlife has been as active as ever; as have the programs we offer each week. Few, if any, take place without someone coming to enjoy them. This past weekend, at the Wonders of the Night Sky program, there were 3 families that came to participate. One family drove from McKinney just to look at stars with us. Their oldest child was 3 year old Alex who couldn't get enough time on the telescopes looking at the planets of Jupiter and Saturn. In addition we were able to see the Milky Way and saw around 15 meteorites as they entered Earth's atmosphere from the Perseid meteor that is passing near Earth right now. It's always exciting to hear the "owws and ahhs" as they see things in the night sky they have never seen before.  We also held the second of the Outdoor Kids' Camp programs and 17 kids completed the program and were asking for more.
You are invited to come and enjoy any of the programs that are offered here at Cooper Lake State Park. We would love to have you join us. Check out August's schedule and plan on coming out to the park to experience the natural world around you.
Just a note about SOMETHING NEW COMING VERY SOON TO COOPER LAKE STATE PARK. For the past 8 years I have had the privilege to work as one of the Park Police Officers and as the part-time park Interpreter. The program has grown to the point that we needed a full-time person to handle the park interpreter's position. Beginning October 6, Katelyn Juenger will be assuming the position of the Cooper Lake State Park Complex interpreter. I will still be close at hand and will still be doing some of the programs. This will be an opportunity for us to expand the outreach and programs here at the park and around this part of the state. Stop in at the park office and welcome Katelyn to East Texas. Y'all come see us!
SCHEDULE OF PROGRAMS AT COOPER LAKE STATE PARK FOR AUGUST, 2016
AUGUST 6
9:00 am HIKE THE BACK COUNTRY OF COOPER LAKE STATE PARK-GUIDED HIKE – Meet at Coyote Run Trailhead – Wear appropriate foot wear and bring water. Optional items: binoculars, camera. 
2:30 pm DISCOVER THE TREES AT COOPER LAKE STATE PARK – Meet at Honey Creek Amphitheater and take a hike with a Ranger around our Nature Trail (.2 miles) Bring water.
AUGUST 13
9:30 am LIP SMACKIN', GOOD EATIN'/DUTCH OVEN PROGRAM – Meet at Honey Creek Amphitheater (Bring a fork and bowl to sample the food)
AUGUST 20
9:30 am GUIDED CANOEING TOUR – Meet at Park Headquarters. $12 Canoe rental for up to 3 people (Bring water, cap, sun screen). Call the park office to RESERVE your canoe.
2:30 pm GEOCACHE TREASURE HUNTING – Meet at Post Oak Amphitheater at DOCTOR'S CREEK (GPS receivers will be Provided)
AUGUST 27
2:30 pm NIGHT SKY ACTIVITIES – Meet at Gulls Bluff Group Pavilion Make a "Sky Wheel" and learn about the night sky. (Bring water.)
8:00 pm THE WONDERS OF THE NIGHT SKY /STARGAZING –Meet at Honey Creek parking lot
PROGRAMS MAY BE CANCELLED BECAUSE OF WEATHER! CONTACT THE PARK OFFICE FOR UPDATED INFORMATION.
 903 945-5256