Congressman John Ratcliffe was in Sulphur Springs Wednesday afternoon to visit with constituents and hear their opinions and direct his work accordingly.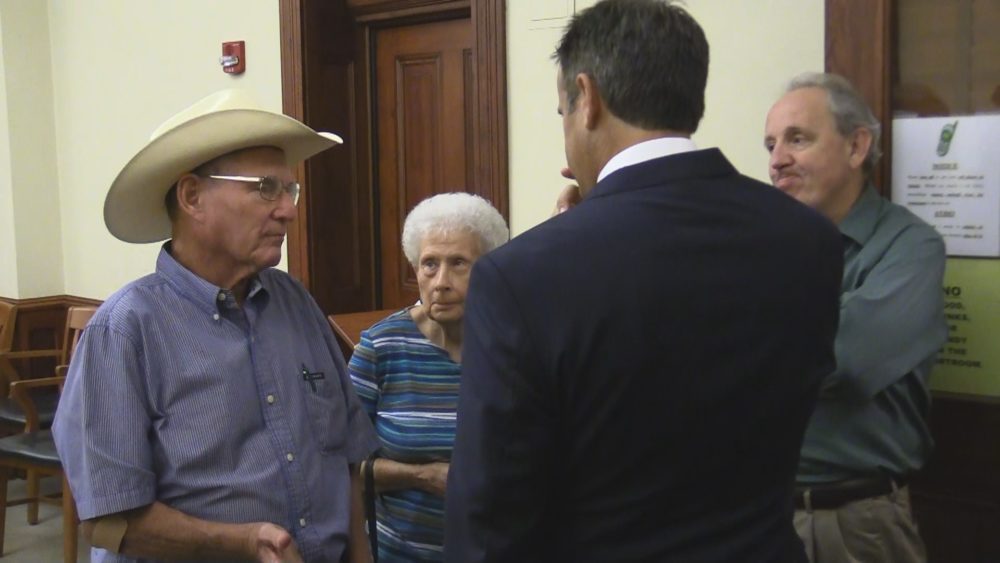 Ratcliffe stated that across the district he is hearing dissatisfaction with the current direction of the nation. Concerns regarding the Presidential election and the choice of candidates that are available at this time and local everyday life such as healthcare and jobs are on the mind of many.
After Labor Day when congress reconvenes, Ratcliffe will focus on issues of immigration and national security based on the happenings in the world. He stated vetting immigrants must be a priority for the nation based on the fact that the primary role of the federal government is to provide for the common defense. He said Americans need to focus again on the Constitutional rights of citizens and less on items that are not Constitutional in origin such as Obamacare.