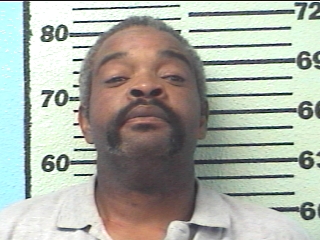 Kenneth Wayne Shaw, 53, of Como, was arrested Thursday evening after a Hopkins County deputy spoke with two individuals at a residence on CR 2320 near Como. Shaw is in Hopkins County Jail charged with Injury Child/Elderly/Disable with Intent Bodily Injury (Felony 3) and is being held on a $30,000 bond.
According to the two individuals, Shaw assaulted his disabled ex-wife who is now his girlfriend. The ex-wife was sitting in a wheelchair with visible injuries on both arms and the officer observed blood on her shirt, according to the deputy's report. The ex-wife stated that Shaw grabbed her by the arms and "…slung…" her. She also stated that he pushed her wheelchair up against the hallway wall. The ex-wife said she is paralyzed completely on her right side after two strokes. She is also diabetic.
Shaw denied hurting her saying he was helping her out of the bath tub. However, he had blood on the back of his shirt.