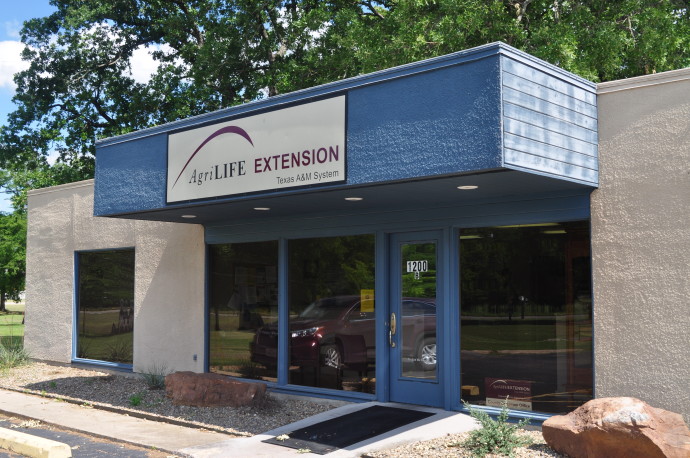 National Survey Says…
No, this is not a printed copy of Family Feud, but I will be giving some interesting facts from some reliable, research-based sources.  First of all, I want to give you a brief quiz.
FCS represents:
1)      Fluid Control System
2)      Family & Consumer Sciences
3)      Fat Cow Syndrome
What courses are taught under the FCS umbrella:
1)      Accounting and related courses
2)      Agricultural animal nutrition and related courses
3)      Food safety, nutrition, child development, life skills and related courses
What careers are available through FCS:
1)      Fashion design & merchandising
2)      Education
3)      Dietitian
4)      All of the above plus more
Let's see how well you answered the questions….FCS stands for Family & Consumer Sciences.  Family and consumer sciences classes provide students the opportunity to explore and prepare for a variety of careers, including culinary, education, early childhood, fashion design and merchandising, tourism and hospitality, consumer studies, and many human services-related careers. Students learn a number of essential skills, such as promoting nutrition and wellness; becoming responsible citizens and leaders; managing resources and finances; balancing personal and work lives; and thinking critically and creatively to address problems.
Results of the National Association of Colleges and Employers' Job Outlook 2014 survey show that the skills taught in family and consumer sciences (home economics) secondary classes are among those most valued by employers.  According to the Job Outlook 2014 survey, participants rated "ability to work in a team structure," "ability to make decisions and solve problems," "ability to plan, organize, and prioritize work," and "ability to verbally communicate with persons inside and outside the organization" as the most important candidate skills/qualities.  These skills, highly valued by employers, are among the essential life and career skills taught in family and consumer sciences.
Data from another national survey, which was published in the Journal of Family & Consumer Sciences, demonstrate the reach that family and consumer sciences classes have nationwide.  Carol Werhan, PhD, Family and Consumer Sciences Associate Professor at Pittsburg State University, Kansas, found that all states offer family and consumer sciences secondary (6th – 12th grade) courses and nearly one-fifth (more than 3 million) of all U.S. secondary students had taken a family and consumer sciences course during an academic year.  The ratio of male to female students at the high school level was 35% to 65%, respectively.
With a high percentage of dual-career families, more adults living alone, and a significant rise in the number of single fathers, the findings on gender ratios in family and consumer sciences classes reflect the increased need for both males and females to learn essential life skills.  "Now that more people are aware of and experiencing health, personal finance, and employment challenges in this country, they are recognizing the positive impact that family and consumer sciences classes have had and could have on the next generation," said Carolyn W. Jackson, American Association of Family & Consumer Sciences executive director.  "It's not too late to make it a priority to teach all of our students the essential skills they need to be successful in work and life."
Family and consumer sciences draws from broad and diverse disciplines to develop and provide content and programs that help individuals become more effective critical thinkers and problem solvers.  Through discovery and delivery of research-based knowledge, family and consumer scientists help individuals and families develop essential skills to successfully live and work in a complex world.  These professionals are uniquely qualified to address many critical issues affecting individuals and families, such as maintaining a healthy lifestyle, wisely managing personal and family finances, and creating supportive relationships with family members, friends, and co-workers.  They are located nationwide in a variety of practice settings, including secondary schools, universities, government agencies, and businesses.
So why do we need FCS education? 
1) Based upon the body mass index for children ages 10-17, 4.8 million children are classified as overweight and 5.1 as obese.
2) Fifty-three of every 1000 births are to unmarried women ages 15-44, with 47% ages 15-17. 3)
3) Seventeen of every 100 children live in households where food is insecure.
4) Eighty-five of every 100 workers in 2010 consisted of working parents, who require quality child care.
5)The early child care field needs to fill 400,000 to 500,000 positions by 2018.
6) Half of the fastest growing programs are related to Early Childhood and Culinary Arts, which are associated with higher than average employment growth.
7) Research proves that hands-on engaging education prevents high school drop outs.
My friend and colleague, Debbie Stribling, and I, have a passion for promoting Family & Consumer Sciences among our young people.  As a matter of fact, you will be seeing more on "Say Yes to FCS!" in the coming weeks and months.  For now, we are encouraging our young people to be involved in the 4-H program FCS-related projects and FCS classes taught through our schools.  We are excited to announce May 4, 2017, as National Family & Consumer Sciences Day, and will have a "signing" day for those who plan to enter collegiate studies.  Watch for more to come!
Closing Thought
"Recipe for success:  Study while others are sleeping; work while others are loafing; prepare while others are playing; and dream while others are wishing" – William Ward