On Monday, July 11th, at 1 p.m. there was an informational meeting at Sulphur Springs Senior Center regarding the TRAX transportation services. "TRAX Rural Public Transit District is updating the five year Regional Coordinated Transportation Plan." Katina Johnson, council member for the ARK-TEX Council of Governments came from Texarkana to listen and educate the community about the TRAX services. The meeting was offered to inform the public about the transportation available in the area, give information on how it's going so far, and gain more ideas on places of improvement. TRAX buses are a public transportation services offered in the community of Sulphur Springs.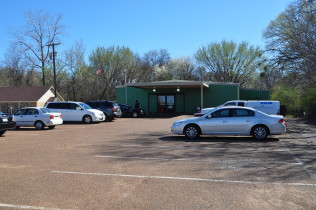 The ARK-TEX Council of Governments are in charge of this program, and have recently applied for grants and more funding to better the TRAX services. The transportation service is a government program that offers rides to doctor's appointments, work, beauticians, shopping centers and many other places. If a customer is 60+ years old they may ride the TRAX bus for free, however if they are under 60, there is a 10 cents a mile or $1 per stop charge. Car rides are offered from 8:00 am-3:30 pm, and require 48 hours notice, but will pick you up from your home. They also have fixed routes in town and are working to create out of town routes.
If you would like more information or to schedule a TRAX ride visit their website or give them a call during their office hours of 8:00 am-5:00 pm.
903-885-2769-local office
903-739-2444-main office
866-575-9024-main office