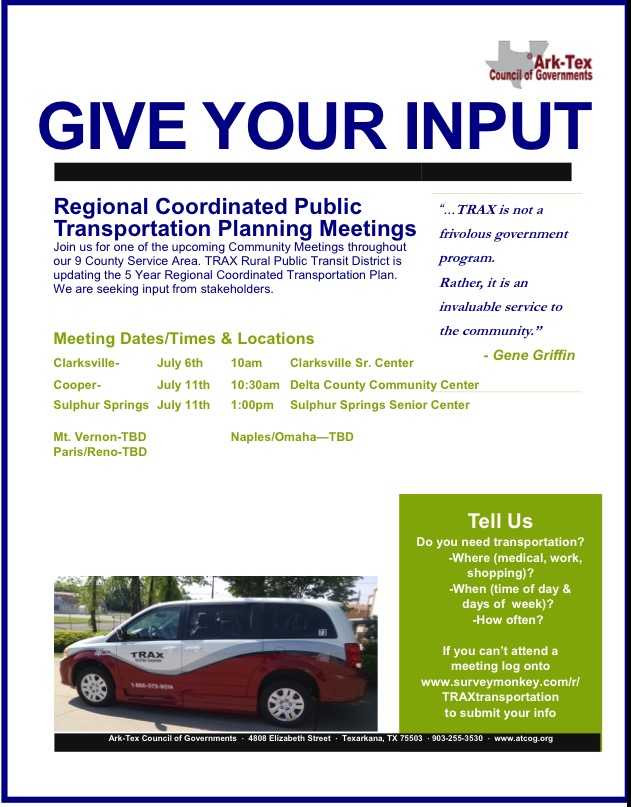 This is a Flyer that was received from Chris Brown. Chris is the Executive
Director at Ark Tex Council of Governments.
They are going to hold meetings in different Counties to
call about their Services and get input from citizens who might
need their services.
Please note that the Sulphur Springs Meeting will be held on
Monday, July 11th at 1:00.
Please try to be in attendance if you would like more information
or would like to voice your opinion.
If you know someone who uses the Trax Bus please pass this information on to them.
Chris Brown
Executive Director
903-832-8636
[email protected]
www.atcog.org
www.facebook.com/atcog
4808 Elizabeth St.
Texarkana, TX 75503