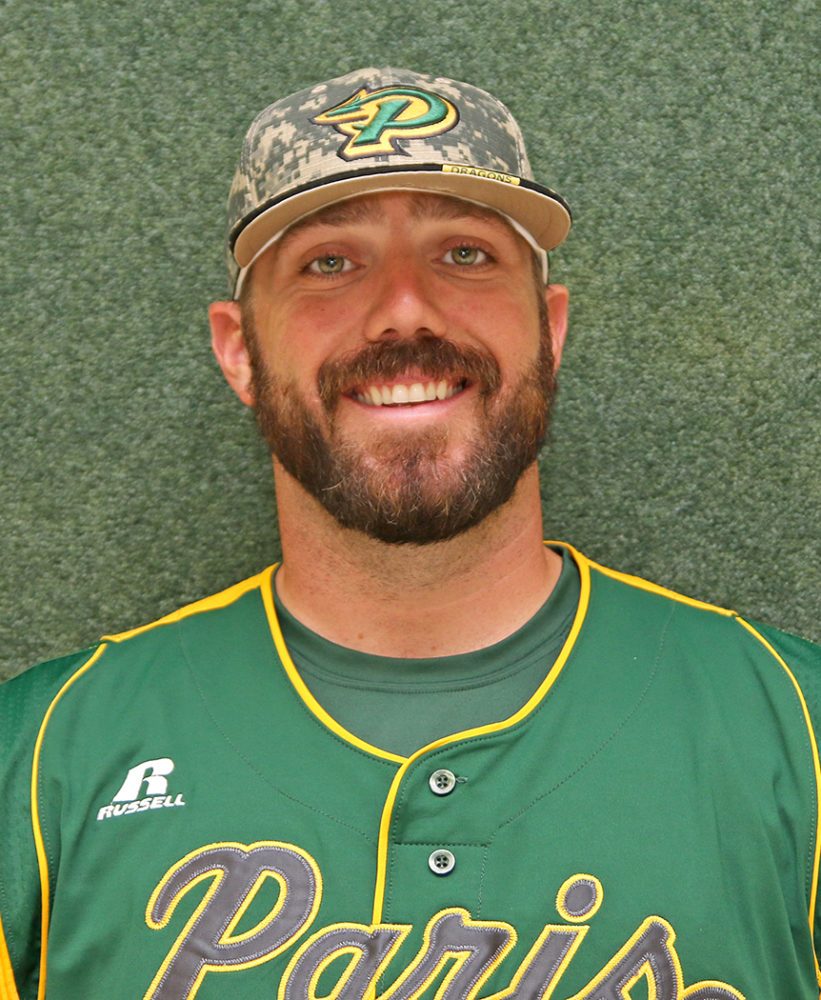 Clay Cox, who has served as assistant baseball coach for Paris Junior College this past year, has been named to replace longtime baseball coach Deron Clark. Clark left earlier in the summer to take the reins as Athletic Director of Eastern New Mexico College.
In his first year as assistant coach, the Dragons doubled their win total and improved in every offensive category, including leading the conference in stolen bases. He coached five All-Conference selections and one MLB draft Pick (Chad Hardy who went in the 33rd Round to the Boston Red Sox).
"I am honored to be given this opportunity by Dr. Anglin and Paris Junior College," Cox said. "I've worked tirelessly throughout my career for an opportunity of this caliber. There is nowhere else I would want to begin my collegiate head coaching career than PJC. I look forward to continuing the success of such a rich baseball program in one of the toughest conferences in the country."
Cox came to PJC from the University of West Alabama where, in 2015, he helped lead the Tigers to a 42-11 (26-6) record, a Gulf South Conference regular season title and GSC tournament championship. The Tigers were ranked seventh in the country and set a school record in winning percentage (.792). UWA had a Division 2 best and school record 20-game win streak.
As summer 2016 winds down, Cox will have coached his third season with the Brazos Valley Bombers. They are currently ranked fifth nationally and on a league record 19-game winning streak. They sit atop the Texas Collegiate League standings by nine games with a 33-5 record.
The two preceding years, he helped the Bombers to back-to-back-to-back TCL titles, finishing 2015 with a record of 45-9 winning the regular season, TCL title and finishing ranked third in the nation. The Bombers finished 2014 with a 45-15 record, a TCL title and a national ranking of fifth. Cox was selected to the Texas Collegiate League North All-Star coaching staff in both the 2014 and 2015 seasons. Cox has coached 16 Major League draft picks with Brazos Valley.
Prior to his first collegiate position at West Alabama, Cox coached at Rockdale (Texas) High School, where he was the head varsity baseball coach for two seasons. During that time Rockdale won more games than in any other two-year span in school history. Under Cox, Rockdale set school records for win streak (11), stolen bases in a single game (20), and stolen bases in a season (135). He coached two all-star selections, four all-state choices, seven academic all-district selections and three academic all-state honorees.
Before Rockdale, Cox was the head baseball coach at Jacksboro High School. He also had coaching stops at James Bowie High School in Simms.
Cox earned his Bachelor of Science in Kinesiology from Texas A&M in 2008 with a minor in coaching. He holds two masters degrees: a 2014 Master of Arts in Coaching and Athletic Administration from Concordia University – Irvine and a 2015 Master of Arts in Teaching – Physical Education from the University of West Alabama.