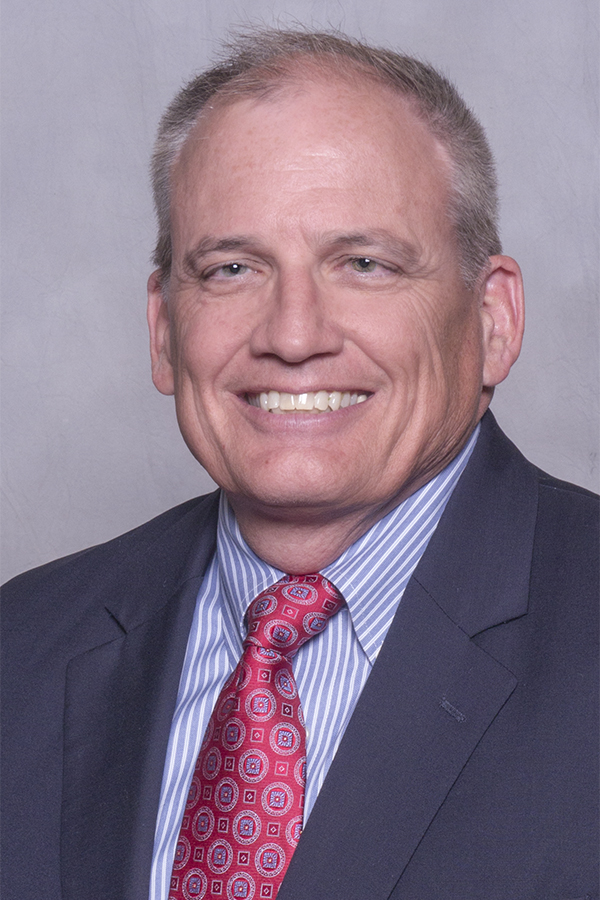 Paul Harvey assumed the role of CEO of CHRISTUS Mother Frances Hospital – Sulphur Springs on July 12, 2016.  In this position, Paul leads day-to-day strategy and operations for the hospital and lends extensive expertise in meeting the needs of the patients in the facility and the members of the community.
As he begins his new role, Harvey said, "I am incredibly excited to be joining the community of Sulphur Springs.  I am honored to have the chance to serve a hospital that has been such a vital and key part of the community for almost 70 years. I've spent the majority of my career in Texas and Oklahoma and working with rural and smaller hospitals, and I know how important they are to the communities they serve.  That's why I'm excited to build on the good things that have been done here and continue to ensure that CHRISTUS Mother Frances Hospital – Sulphur Springs is a great community hospital.  My wife and are very much looking forward to becoming active members of the Sulphur Springs community, and I'm eager to spend time here getting to know our hospital employees, our volunteers, and the rest of this beautiful community."
Paul began his health care career in 1983, when he joined the staff of Huguley Memorial Medical Center (now Texas Health Huguley) in Fort Worth, Texas as an Administrative Resident.  Since then, he has served in a variety of leadership roles across Texas and Oklahoma.  He was an Administrator of a 235-bed long-term care, assisted living, and skilled bed unit facility, where he oversaw operations, retrofitted the facility with new systems and ensured continued quality of care.
Paul spent over 25 years of his career with VHA Inc., a nationwide network of leading community-owned health care organizations providing strategic solutions to assist hospitals in making sustainable clinical and operational improvements.  In various roles at VHA, Paul supported community hospitals, including small and rural hospitals, to take advantage of the organization's clinical, operational and supply chain improvement services.  While there, Paul developed Rural Oklahoma Health Network (ROHN), Inc., a network that allowed members in western Oklahoma to connect with smaller rural hospitals in market service area by providing shared services such as supply chain services, clinical programs and educational training.  He also managed and operated HealthLink, a regional nurse triage call center providing clinical triage advice, Emergency Department call screenings, physician referral, and population health (medical home advice) services.
Paul has a reputation for high quality customer service and support.  During his tenure at VHA, he oversaw a region that finished in the top three every year (for 10 years) for high member satisfaction scores, led a region that won two national "Region of the Year" awards and sat on the CFO Customer Satisfaction Council.
Paul holds a master's degree in health care administration from Loma Linda University in California.  He received his undergraduate degree in Business Administration from Walla Walla University in College Place, Washington.  He is an Advanced Member of the Healthcare Financial Management Association and the American College of Healthcare Executives.