The Great Blue Hole is a giant submarine sinkhole off the coast of Belize. The Belize Blue hole is known to be one of the most stunning areas located in the Lighthouse Reef and is also considered a diving paradise.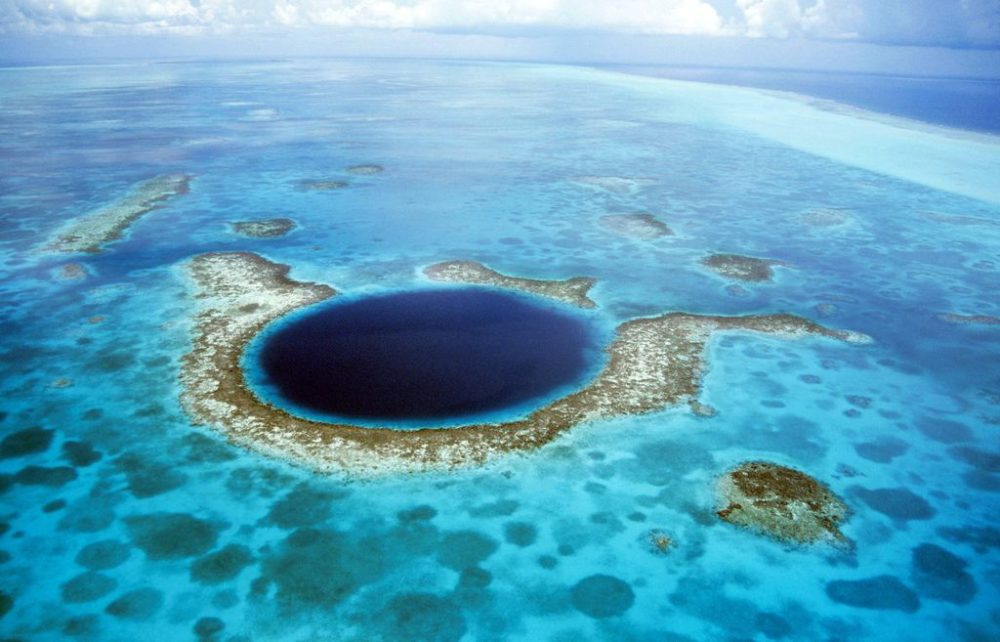 The blue hole is almost a perfect circle and is over 1,000 feet or 305 meters wide and 480 feet or 146 meters deep. The deep blue color is caused by the high transparency of water and bright white carbonate sand. This interesting attraction is very liked by divers. Thousands of scuba divers go to Belize annually just to dive in the blue hole. It is probably the most famous dive site in Belize, definitely the place to add to your bucket list.
There is a lot to be enjoyed from the Blue Hole dive, but it also requires a certain level of experience and responsibility that some new divers just don't have. On a day where its visibility is excellent and the wildlife are roaming beneath the blue waters, it can be an overwhelming experience. When diving in this area you can expect to see, clear waters and a variety of flora and fauna as you can meet here nurse sharks, Caribbean reef sharks, bull sharks, and the beauty of rock formations. But if diving is not for you, you can also snorkel for a full day around the hole and nearby.
This Great Blue Hole is a very interesting and beautiful place. If you're an experienced diver I would totally recommend this place.