by Allison Bledsoe
Summertime in Texas is in full swing, temperatures are peaking and the air conditioning is more inviting than ever before. With summertime comes lots of free time for most and plenty of excuses to explore all that the best state in the U.S. has to offer. As a native Texan, many summers were spent in the water to keep cool and on the road making memories. We've compiled a list of road trips that Texans and Non-Texans (bless their heart) alike will enjoy and remember for a lifetime.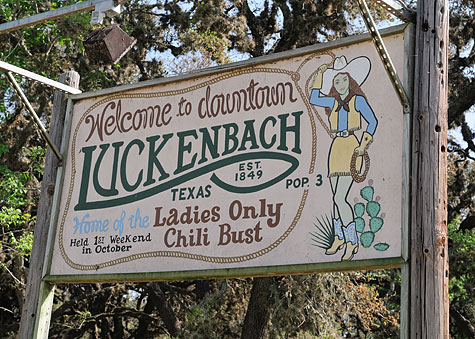 Luckenbach, Texas
Okay, did you REALLY expect anywhere else for number one? Luckenbach is a perfect stop on your "Explore Every Famed Place In Texas" bucket-list. Luckenbach is just a few miles south of Fredricksburg, Texas in the heart of our beloved Hill Country. This sweet little stop is the perfect place to kick-back and get away from the hustle and bustle of city life. Visit the General Store or attend a country swing acoustic set, either way Waylon Jennings said it best, "Out in Luckenbach, Texas Ain't nobody feelin' no pain."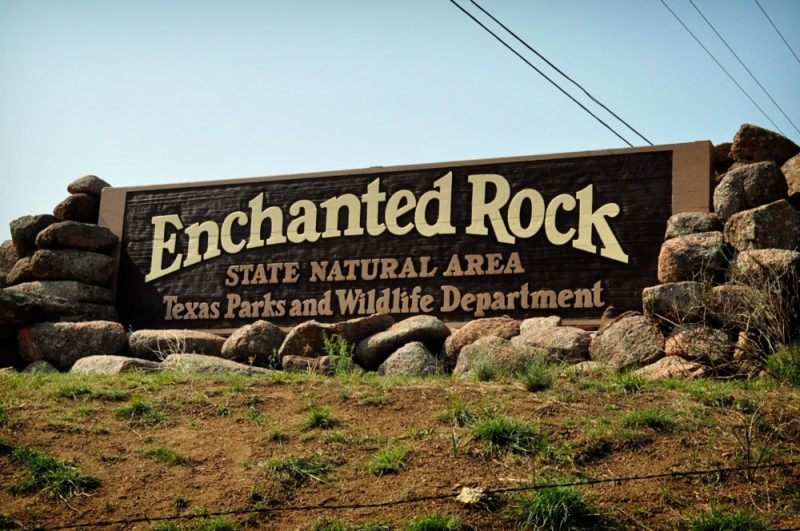 2. Enchanted Rock, Llano County, Texas
Enchanted Rock is a must when visiting the Hill Country of Texas. Enchanted Rock is a huge, pink dome-like rock about 90 miles from San Antonio. The dome rises at about 425 ft. over looking a small stream. When climbing Enchanted Rock you're given two options, the Summit Trail that's about 1/4 of a mile long with an elevation gain of 425 feet, or the Loop Trail that's about 4 miles long and shows you several different granite peaks. The park entrance fee is $7, unless you're a veteran, then it's free. People come from across the country to get a glimpse of the granite peaks and are never disappointed.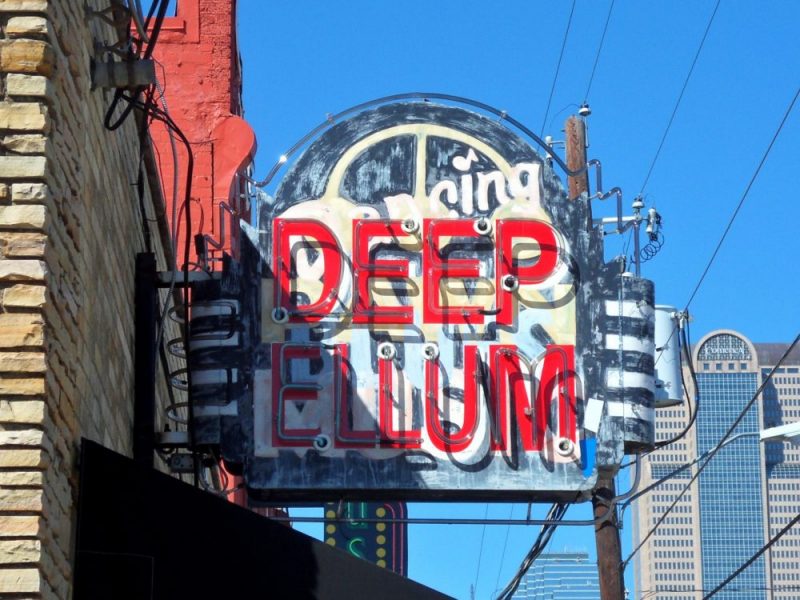 3. Deep Ellum, Dallas, Texas
If hiking trails or western swing is a little less your style, maybe Deep Ellum will rock Texas on home for ya. Deep Ellum, originally known as Deep Elm, is tucked away just a few blocks East of downtown. It's a haven to those who crave a little more creativity and a lot more imagination. Deep Ellum is famed for it's electric music scene, artwork, and plenty of places to sit down and discover new things to eat. Barbecue is a staple of basic Texan life across the state, but Pecan Lodge is nestled right in with all things delicious and eccentric. Pecan Lodge was featured on Guy Fieri's Diners, Drive-Ins, and Dives and named one of Texas Monthly's top barbecue joints in the state. While you're there, make sure to stop in on the Dallas Comedy House or any of the other neat venues the neighborhood has to offer.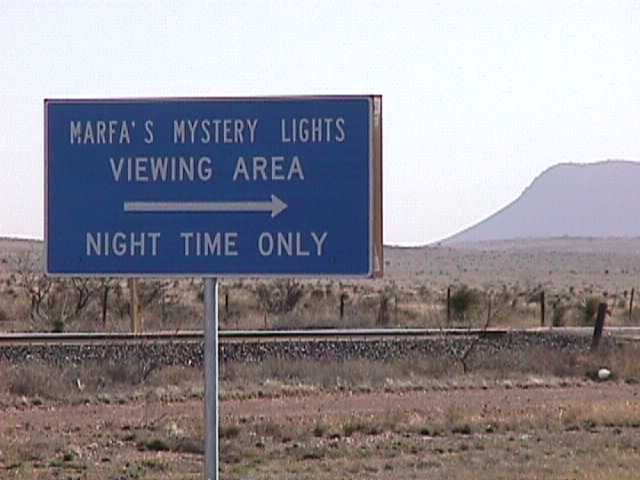 4. Marfa Lights, Marfa, Texas
Folk tales and mystery stories have riddled towns in the Lone Star State since 1836, but lights in Marfa take the cake. Texans and Americans have speculated the origin of the mysterious lights spotted outside the quaint South Texas town of Marfa. These unique, source-less lights dance across the horizon and cause quite stir among all ages. Some speculate they're the product of underground lightning, atmospheric reflections, or a sinister paranormal phenomenon. Whether you're a cynic or a mystic, Marfa Lights is a one in a life time experience to say the least.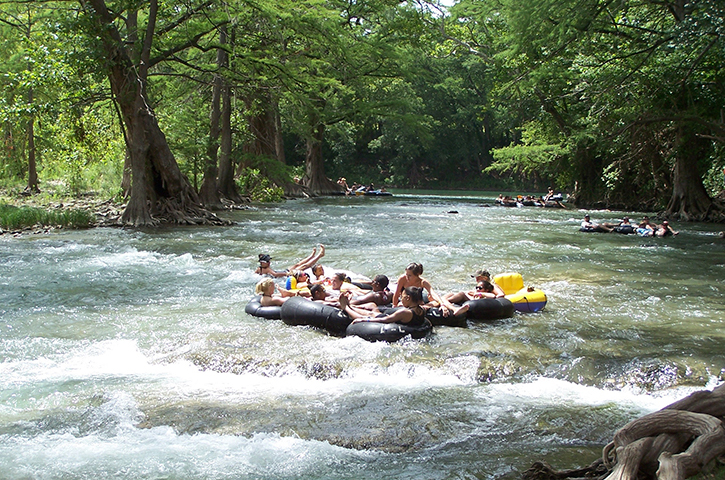 5. Guadalupe River, New Braunfels, Texas
Tubing down the Guadalupe River is just something you have to do before you die, no arguments. It's the perfect way to stay cool, relaxed, and one of the best memories to make with your friends and family. After you find one of the several toob and raft rental places along the river, live music events and awesome restaurants are ready for you. Pour Haus is a down-home venue in the heart of New Braunfels downtown historic district. Live music is scheduled seven nights a week at Pour Haus, and of course, Open Mic nights on Tuesdays are a must. The River Hofbrau is a restaurant strategically placed on the banks of the river crossing Interstate 35. They offer a wide variety of all your favorite American food.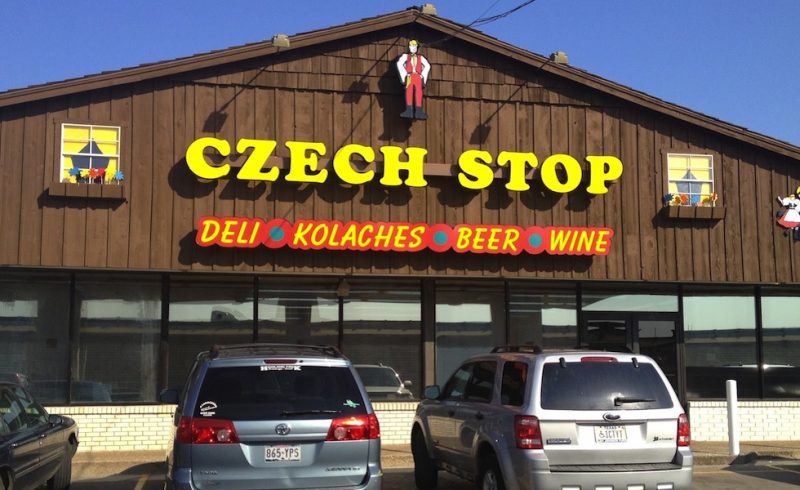 6. Czech Stop, West, Texas
This one isn't technically a roadtrip in itself, but we'd be doing you a great disservice to not mention the best kolaches in all of Texas. Granted, it is a convenience store but you'll get past that fairly quick. Czech Stop and Little Czech Bakery are the perfect combination for the ultimate stop in your cross-state road trip. They specialize in all the best Czech cuisine and bring happiness to the hearts of kolache-lovers all across the Lone Star State.
Texas is home to all kinds of culture and unique attractions that all types of people can appreciate.