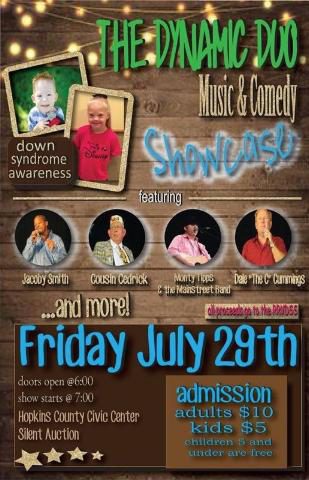 This Friday July 29th at Hopkins County Civic Center, The Dynamic Duo and Comedy Showcase! This showcase is for benefiting down syndrome.
The Admission is $10, $5 for children 6 years- 12 years, and children 5 years and under are free!
This Showcase features Jacoby Smith, Cousin Cedrick, Dale "The C" Cummings, Monty Tipps, The Main Street Band and more. There will also be a silent auction.
The doors will be open to purchase tickets at 6 p.m. The showcase starts at 7 p.m. and will be over at 9 p.m.
This is a great time to get out of the house with friends and family to enjoy a awesome showcase.