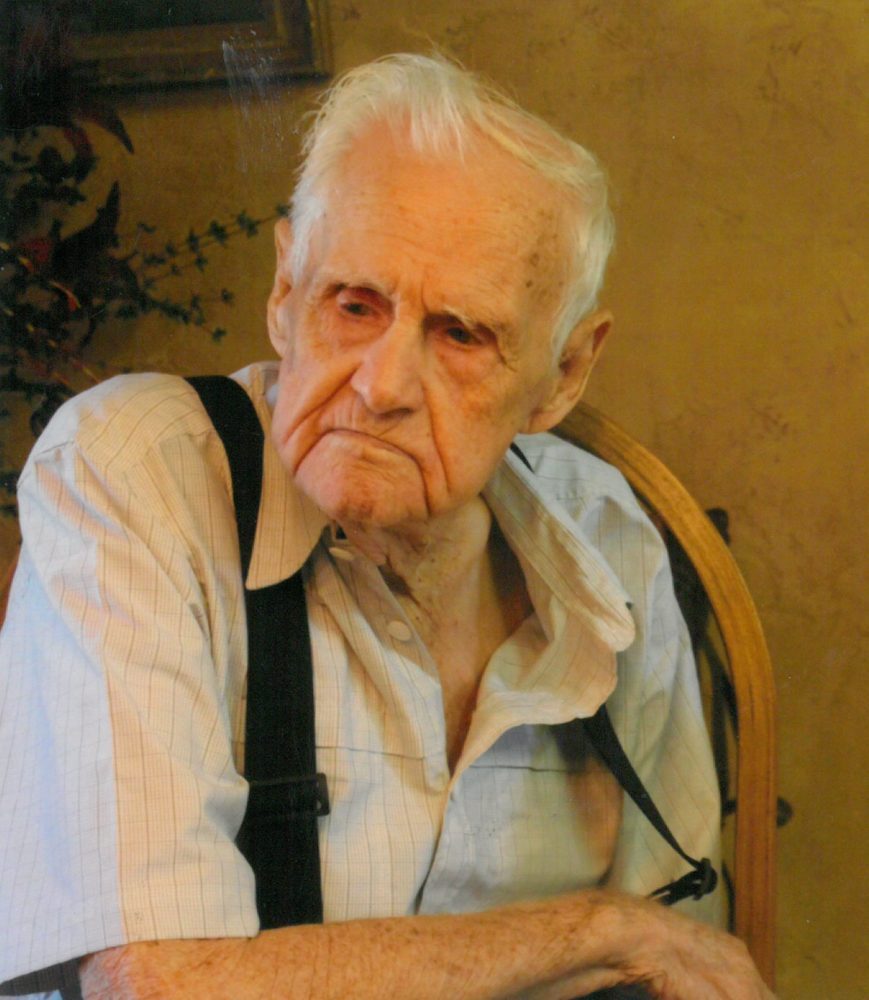 Funeral services for Blane "Jelly" George, age 98 of Como, will be held Friday, July 29, 2016 at 11:00 A.M. at Murray-Orwosky Funeral Home with Dr. Joel Tiemeyer officiating.  Interment will follow at Forest Academy Cemetery with Ricky Wright, Matt Rosamond, Paul Malone, Matthew Malone, Jonathan Polson, Sandy Mack George serving as pallbearers and Brad Flue, Grover Nabors, Don Smith, and Benjamin Polson serving as honorary pallbearers.  Visitation will be one hour prior to services at 10:00 A.M. on July 29, 2016 at Murray-Orwosky Funeral Home.
Jelly passed away Tuesday, July 26, 2016 at Rock Creek Nursing Home.  He was born April 28, 1918 in Charleston, TX the son of Grover and Maggie (Layer) George. Blane served in the US Army, having served in WWII, and was a lifetime member of the VFW. He was also a retired dairy farmer and of the Methodist faith.
He is survived by his sons, Charles George and wife Kathy, of Pine Forest; Bobby George and wife Cathy, of Como; daughter, Peggy Shelton and husband James, of Sulphur Springs; grandchildren, Tina McComb, Rita Taylor, Stacy George, Deneen Malone, Nichole Rosamond, Kayla George; great-grandchildren, Josh Taylor, Ashley Barr, Justin McComb, Caitlyn Malone, Matthew Malone, Avery Rosamond, Brooks Rosamond, Jaylin George; five great-great-grandchildren; and sister, Ali Fae Wright.
He is preceded in death by brother, Lane George; sisters, Loretta Maupin, Golden Nabors, and Mary Kridiner.
Family request memorials be made to Veteran's Memorial on the Square, Hopkins County Veterans Memorial PO Box 533, Sulphur Springs, TX. 75483.