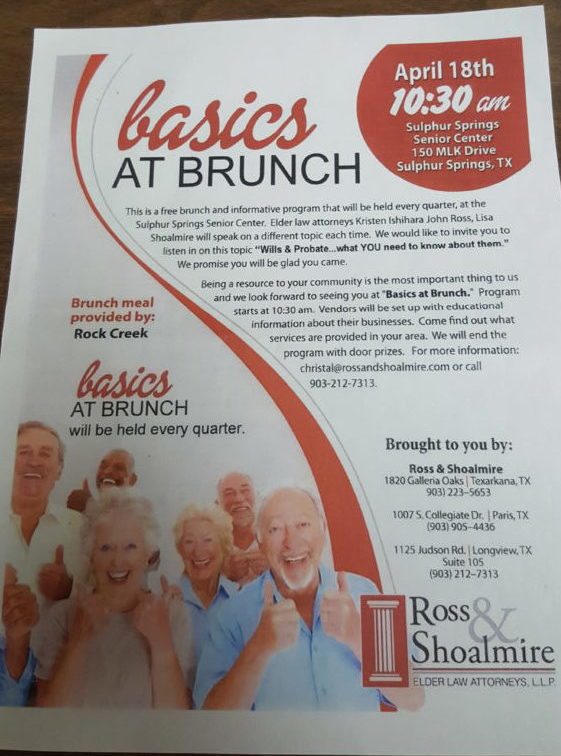 On Monday April 18th, at 10:30 am Ross & Shoalmire will be holding a Basics at Brunch meeting. This is a free brunch provided by Rock Creek, and includes an informative program that will be held every quarter at the Sulphur Springs Senior Center. Elderly Law Attorneys Kristen Ishihara, John Ross, and Lisa Shoalmire will speak on different topics each meeting. They would like to invite you to listen in to this quarter's topic "Willis & Probate…what YOU need to know about them." They promise you will be glad you attend.
Being a resource to your community is the most important thing to them and they look forward to seeing you at the "Basics at Brunch" program, at 10:30 am. Vendors will be set up with educational information about their businesses. Come find out what services are provided in your area. They will end the program with door prizes.
For more information email [email protected], call 903-212-7313, or visit the Sulphur Springs Senior Center at 150 MLK Drive, Sulphur Springs.