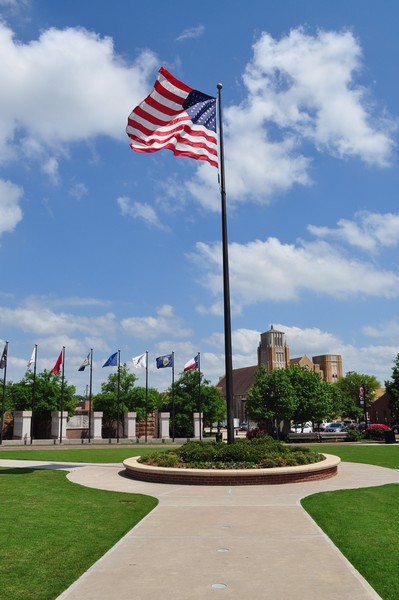 Between May 20th and 23rd, one of the LED lights, a light in a string of lights, on Celebration Plaza at the Veteran's Memorial was forcibly removed by vandals. Sulphur Springs Police have now have three adult suspects that have confessed to the theft and have recovered the light. The light, that was positioned on the south side of the Plaza, is expensive and, when removed, blew out a control box providing a total of over $1800 in damage.
Restitution will be made in the case according to David Gilmore, an investigator with the Sulphur Springs Police Department. Gilmore credited Lt. Pat Leber's diligence in seeking and locating the suspects' vehicle as a major step in the recovery and identity of the suspects. The suspects' names are not being released due to a legal matter in the case.
Gilmore said the area themed around veterans deserves honor and that when a criminal act occurs, the SSPD seeks to close the case quickly. Gilmore said added to the diligence of the officer was a tip from social media that assisted in the case.