Variety is the Spice of Life
If the old saying  "Variety is the Spice of Life"  is true, then I've had lots of spice in my life lately!  So many great activities have taken place recently, and are still taking place.  My middle child married his college sweetheart in a beautiful wedding ceremony and as I write this column, they are honeymooning in the Bahamas!  It was wonderful to see out-of-state relatives from Alabama, Tennessee, North Carolina, and Ohio, as well as numerous friends and relatives from out of town.  Even my 85-year-old uncle made the trek from Ohio to join in the wedding festivities!
When I returned to work, things were full steam ahead as a team of volunteers and committee members assisted me in implementing the 6thAnnual "Kids' Camp: Fun, Food, Fitness."  Activities included outdoor games, yoga, lesson on poison control, visits from two special cats, and hands-on food preparation using recipes from the fruit group and grains group.  The Master Gardeners rounded out the week, along with Extension Specialist, Karen Sanders, as they discussed low-water plants, soil, mulch, and landscaping.
Each camper received a backpack, lunch kit, MyPlate plate, and lots of activity sheets, as well as handouts for their parents.  The camp will continue through June, as well as a couple of weeks in July, with lots more hands-on fun, nutrition topics, special guests, games, giveaways and prizes in store.
When July arrives, more spice will be added as we implement the 2nd annual "Skills Camp."  Topics will include STEM (drones and aerial photography), woodworking, outdoor cooking, welding, and leather work.  This camp is targeted toward Sulphur Springs students who have just finished 5th and 6th grades.  Registration is filled, and I can guarantee that the campers will learn a lot and take home skills that they can use throughout life.
Not to be left out is the Multi-county 4-H Camp, July 11-13, at Lone Star, Texas.  Hopkins County consistently has the largest delegation in attendance, and this year is no exception.  Twenty-four youth and adults from Hopkins County will participate in the fun-filled camp, featuring robotics, food challenge, archery, Junior Master Gardeners, Healthy Lifestyles, and ropes course.  There will be plenty of free time, good food, and making new friends.
"Kids' Camp: Fun, Food, Fitness" will continue, ending on Friday, July 22, with a big celebration!  Each camper will receive a booklet of all the recipes, notes, and tips from each session, along with a t-shirt designed by the winner of the t-shirt contest.  Refreshments, water slides, and bounce houses will bring a grand finale to the 2016 camp.
On July 25, I'll be traveling to Lubbock for my Texas Extension Association of Family & Consumer Sciences conference.  While there, I will receive three awards, so that will make the trip extra special for me!
August brings many 4-H events, including enrollment for the 2016-17 4-H year, County 4-H Council meeting, 4-H Project Tour Day, and 4-H Achievement Banquet.  Also watch for information on the new "Cooking Well with Diabetes" series!
So, my life is filled with variety, great colleagues, wonderful volunteers, and fabulous people!  For that, I am truly grateful.
Master Wellness Volunteer Conference
If you would like to learn more about Extension's Master Wellness Volunteer program, I invite you to attend a Regional Master Wellness Volunteer conference, on Thursday, July 21, at my district headquarters in Dallas.  Speakers will include Andy Crocker – Extension Gerontology and Health Specialist ("Celebrating 10 Years & Where We're Going"), Angela McCorkle – Extension Family & Community Health Specialist ("Smart Choice Health Insurance and Volunteer Opportunity"), Mike Merchant – Extension urban Entomologist ("Taking a Mosquito Safari: What You Need to Know About the Deadliest Animal in the World")Susan Ballabina – Extension Executive Associate Director (and my former college student!), Ron Gill – Extension Livestock Specialist ("Get the Facts on Hormones and Antibiotics in Livestock"), Neva Cochran – Nutrition Communications Consultant ("Eating Beyond the Headlines: Sorting Evidence from Emotion"), and Julie Gardner – Extension Health Specialist ("Cooking Up Health with Dinner Tonight").
This will be a fantastic opportunity! The conference will be from 9:30 a.m. to 3:15 p.m., on Thursday, July 21, at the Texas A&M AgriLife Research & Extension Center, 17360 Coit Road, Dallas.   I will be taking my vehicle and can hold up to six more people.  Registration is accepted athttps://agriliferegister.tamu.edu/MWV  The cost is only $15, which includes lunch.  Contact me if you would like to ride with me or need more information – 903-885-3443.
Closing Thought
We can learn a lot from pencils:  What is important is what is inside of you.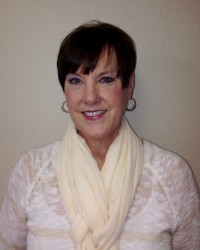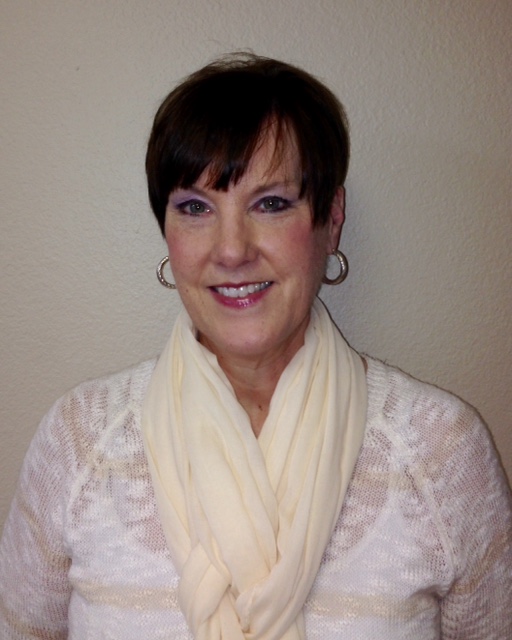 Johanna Hicks
Texas A&M AgriLife Extension
Family & Consumer Sciences
1200-B W. Houston
P.O.Box 518
Sulphur springs, TX 75483
903-885-3443 – phone
903-439-4909 – Fax