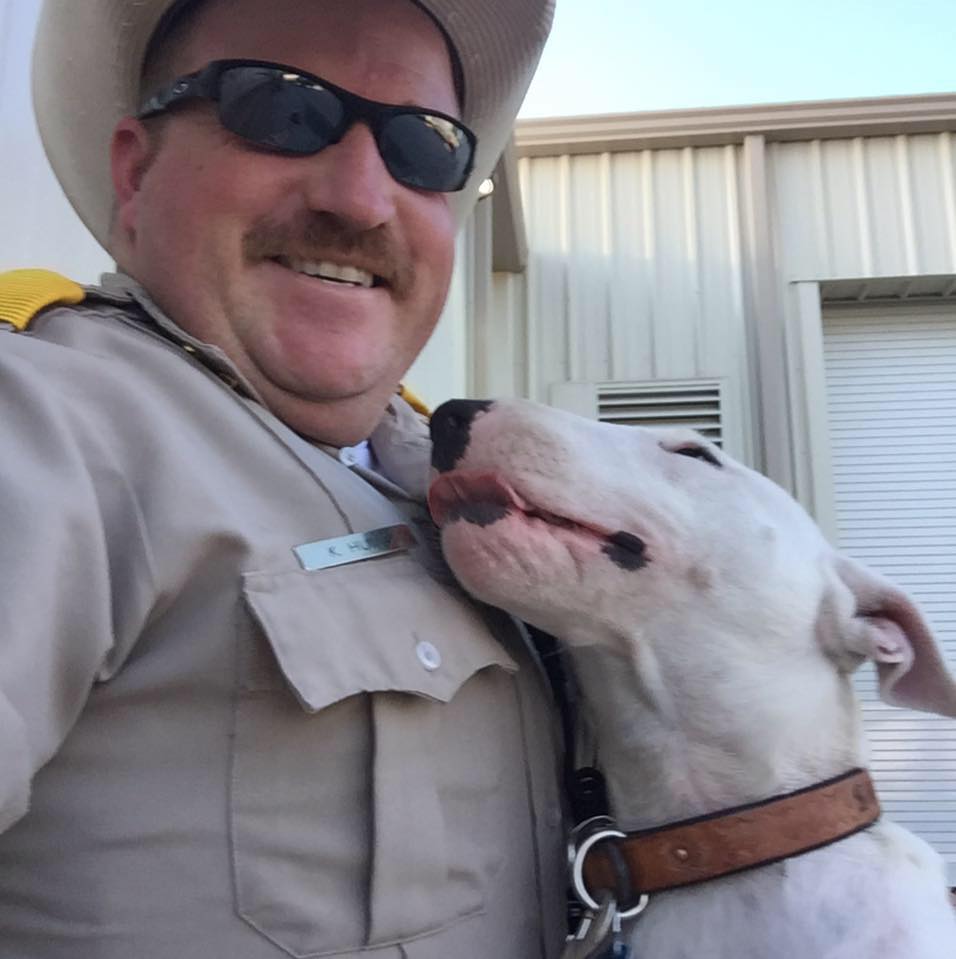 Tuesday morning in hearing in Justice of the Peace Precinct 1 court, Ruby Gregg relinquished ownership of the 17 dogs seized by Hopkins County Sheriff's Animal Investigator Koby Hume. Ownership of the animals was given to the SPCA Tuesday morning during a hearing at the Justice of the Peace Courtroom. According to Victoria Albrecht, Communications Manager for the SPCA, there is nothing that will prevent Gregg from having pets in the future.  The 17 dogs will now go through medical and behavior evaluation and be returned to good health before being made available for adoption.
Seventeen dogs were seized by Hopkins County Sheriff's Corporal Koby Hume and the SPCA of Texas Thursday morning in the Como area. The 12 adult dogs and five puppies were transferred to be housed in the SPCA of Texas Storage Facility temporarily until a more permanent arrangement was made.
Hume, who has been newly assigned as Animal Cruelty Investigator for the Hopkins county Sheriff's Department, and another officer observed the cruel confinement of the 17 dogs Wednesday while assisting Child Protective Services remove a child at the Como location. Hume stated that he and the other officer observed firsthand the situation and secured a cruel confinement warrant for the seizure.