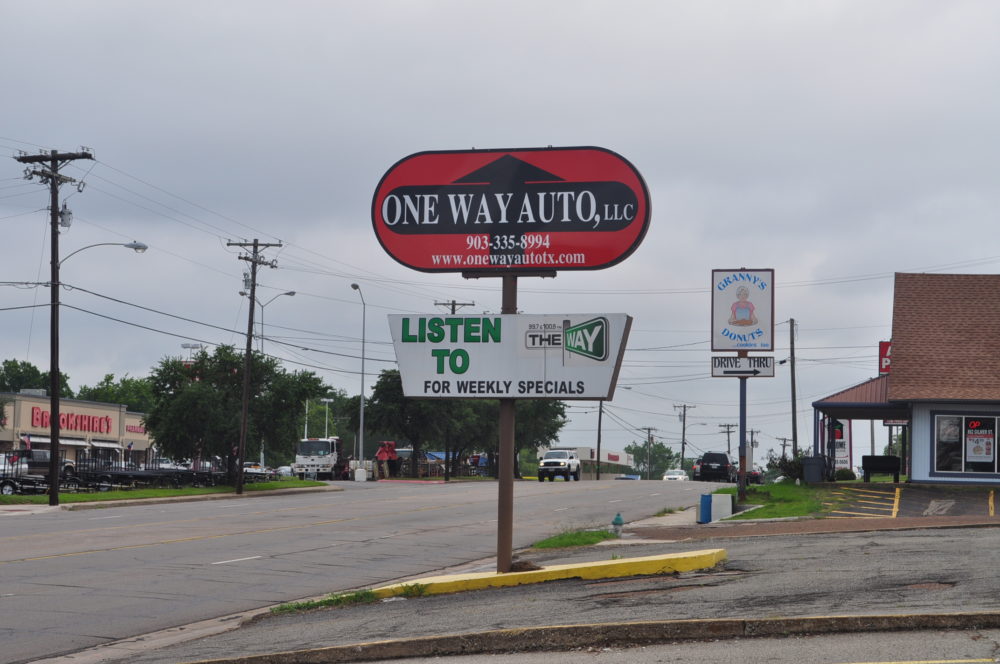 One Way Auto Sales, LLC., a new business owned by Clint Lewis, has moved into the former Father and Son's Auto Sales lot on 900 Gilmer Street. Lewis has worked at three previous auto sales businesses, including Father and Son's during its final two months as Sales Manager, but One Way Auto marks his first time as an auto sale business owner. "I've worked at a used car lot in Mt. Pleasant called 'Champion Auto Sales' and then I worked sales and was the sales manager at 'Texas Country Ford' in Winnsboro," Lewis said.
One Way Auto Sales will primarily have trucks and several cars available for purchase on the lot. "I will offer very good outside financing as far as credit issues go, but the main thing that I'll do is specialize more in just trucks," Lewis said. "I usually price everything around cash price and clean trade-in instead of clean retail. That makes it a lot easier to get financed, whether you're going with one of our banks or one of your personal banks."
Right now, One Way Auto is operated by family, but Lewis is open to hiring additional employees as the need arises. No grand opening date has been confirmed as of yet for the new auto sales lot.