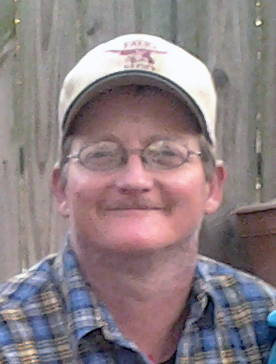 Mr. Jerald Mack Brown, Jr., age 44 of Winnsboro, passed away on Wednesday, June 1st, 2016 in Winnsboro. He was born on December 22nd, 1971 in Winnsboro to Jerald Brown, Sr. and Renalda Hearn Brown. Junior hauled cattle for TC Farms. and was a Baptist. He is survived by his father, Jerald Mack Brown, Sr. of Pickton; mother, Renalda Brown of Winnsboro; daughters, Jordan Sartin and Kallee Sartin of Pickton; sisters, Malissa Simmons and husband Stephan of Pickton, Audrey Beard and husband Billy of Winnsboro; nephews, Justin and Jagan Simmons; nieces, Madison and MeKall Beard; god-parents, Gene and Myria Jane Odell of Pickton; numerous aunts, uncles, cousins and friends.
Visitation will be held on Saturday, June 4th, 2016 from 6:00 pm to 8:00 pm at Beaty Funeral Home-Winnsboro. Funeral Services will be held on Sunday, June 5th, 2016 at Beaty Funeral Home-Winnsboro at 2:00 pm, Bro. Jack Culpepper, Bro. Terry Bolton, and Bro. Vern Hawkins conducting, interment will follow at Harmony Cemetery in Winnsboro, with Ryan Bozeman, Chad Bennett, Ricky Bennett, Carl Davis, Calvin Chessher, Koy Cline, Shannon Davis, Rhett Redding serving as pallbearers.
In lieu of flowers: donations to: City National Bank-Jerald Mack Brown, Jr.'s Childrens College Fund.