As a visible token of their fraternal love and grateful appreciation, This certificate was presented to H.L Harness on 6/24/2016 by his Brethren, the Masons Of Texas, with knowing that his years of service to the craft will continue to increase.
H.L Harness has been a Master Mason for more then 50 years and will continue his service.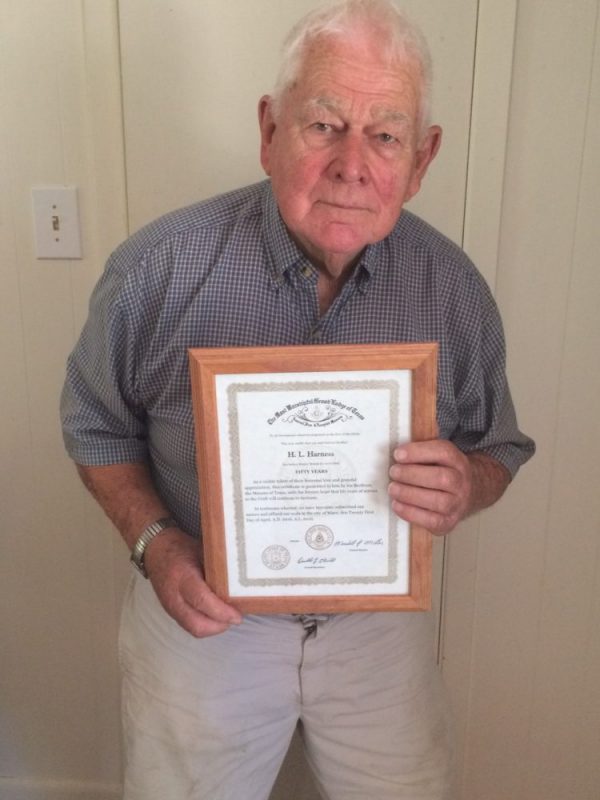 H.L also used to haul milk. He started off with Brodie Koon which later became A.M.P.I. After 35 years of hauling milk he retired and received a plaque for driving over a million plus miles without any accidents! H.L quoted "I would drive at least 300 miles a day and make 5-6 stops a day." "Also a load of milk could supply as much and 5 families and would weigh as much as 4,500 to 5,000 lbs." H.L Harness has made lots of accomplishments in his life and will continue the good work!