Indictments were handed down Monday by a Hopkins County Grand Jury. Among the indictments was a need to re-indict all the cases from the last grand jury in order to fix a technical issue. Along with the re-indictment were a number of new indictments.
The 41 new indictments not sealed include: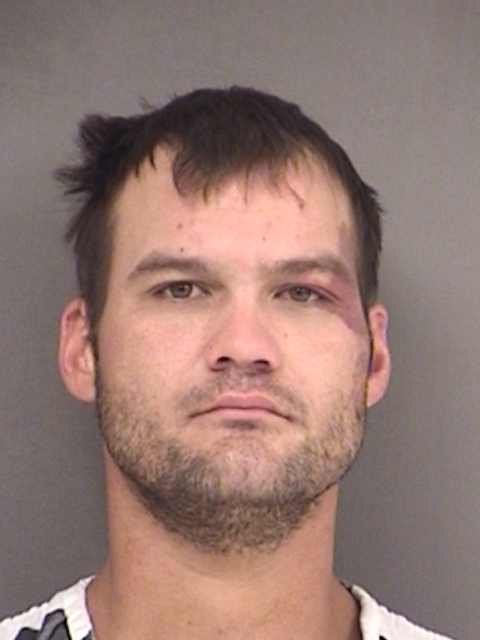 Michael Lyle Gall, 29, was indicted for Aggravated Assault with a Deadly Weapon. In April of this year, Hopkins County Sheriff's Deputies responded to an assault in progress on County Road 4508. Upon arrival, Sgt. Paul Fenimore spoke with the female involved who stated that Gall had assaulted her with a walking cane hitting her about the head trying to make her have a seizure. Gall was found to have in his possession a glass pipe commonly used to smoke methamphetamines and a set of scales in his bedroom.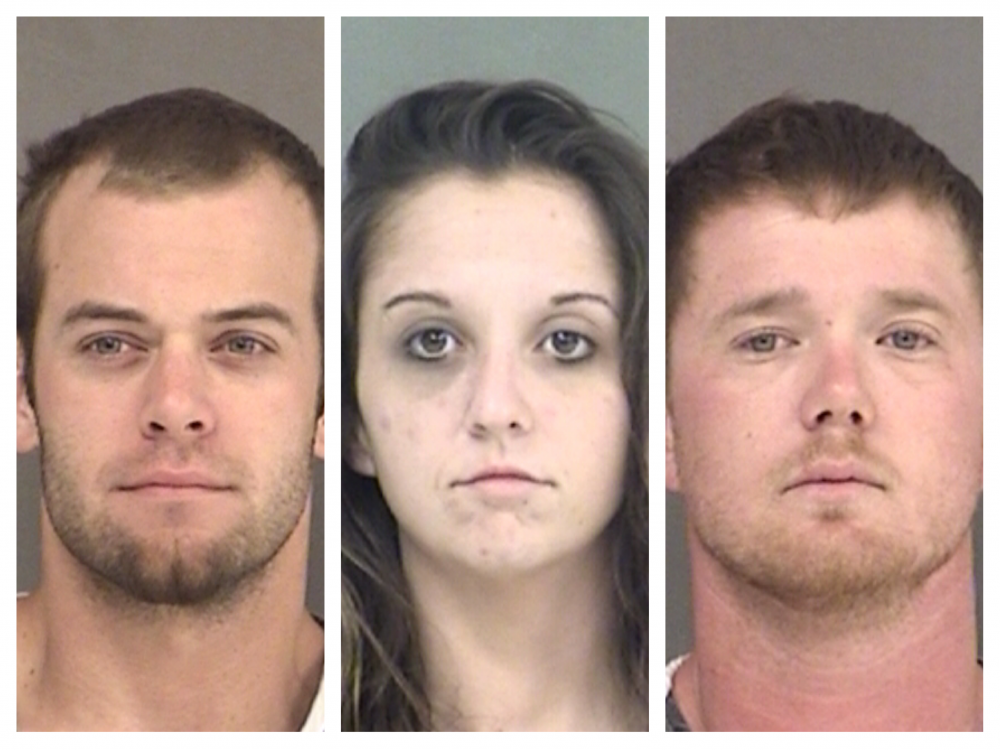 Three were indicted individually on one count of burglary of a habitation and two counts of burglary of a building. The three were Chase Alan Harrison, Ashley Gale Wade, and Lance Allen Worden who were working together. Hopkins County Sheriff's Office Investigators worked quickly to solve a burglary case and arrested three individuals on Thursday, May 12, 2016, in connection with the incident that occurred two days prior. According to information given to KSST at the time of the arrest by Criminal Investigator Dennis Findley, Chase Alan Harrison, 23, had previously lived at a residence located at 6151 State Highway 19 South and was aware that the current property owners would be out of town on May 10th. With this knowledge, Harrison and cohorts Ashley Gayle Wade, 27, and Lance Allen Worden, 26, burglarized the property. The trio broke into the home and several buildings stealing multiple pieces of property including a boat, an electric range, various tools and other items. Investigator Findley told KSST that the boat has since been recovered and returned to the victims. The other items are believed to have been pawned off and the search continues to recover the property.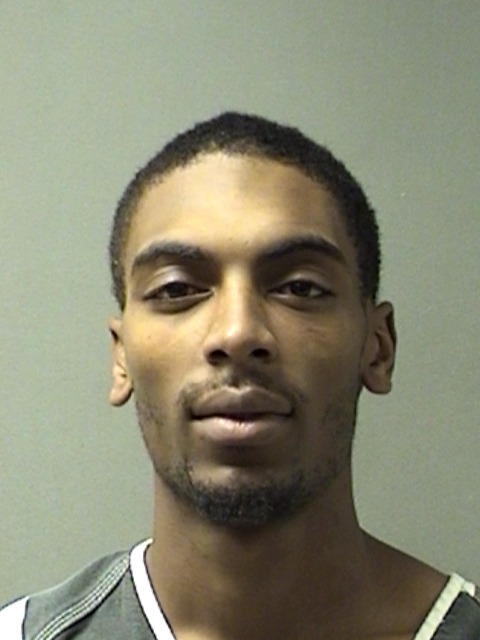 Darien Tre Sims was indicted for burglary of a habitation. Sims, 23, was arrested in April of this year on a charge for Burglary of a Habitation. Sulphur Springs Police Department officers responded to a residential burglary on the 600 block of Houston Street where they learned that the resident had observed subjects inside of her home before the subjects fled the scene. Officers located Sims walking around the 500 block of Connally Street. The victim identified Sims as a suspect.
Billy Carl Chapman was indicted on one charge of attempting to take weapon from a peace officer and one count of Burglary of a Habitation. Chapman, 27, was arrested in April after an altercation with Hopkins County Sheriff's Deputies. Chapman's mother made a 911 call to report that her son was "tearing up the house." When law enforcement arrived on the scene, Chapman verbally requested for the deputies to hand over their weapons. Chapman then charged the deputies and attempted to take their guns, wrapping his arms around one deputy. Cpl. Todd Evans then deployed a taser that struck Chapman in the chest and dropped him to the ground. Chapman was then placed in handcuffs and escorted to a patrol unit. In May, a call to a disturbance at a residence on CR 4131 in the Cumby area was answered by Cumby police and Hopkins County Sheriff's officers. At the residence, they found and arrested Chapman highly intoxicated. According to the residents who called in the complaint, Chapman had kicked in the kitchen door and was standing in their kitchen when they first encountered him. The resident fired a weapon at the floor to scare Chapman away. It didn't work. Instead, Chapman fought with the resident. According to the resident, Chapman struck him and stole two bottles of medication from the residence and started walking away. When arrested and transported to Hopkins County jail, Chapman was uncooperative and threatened the arresting officer.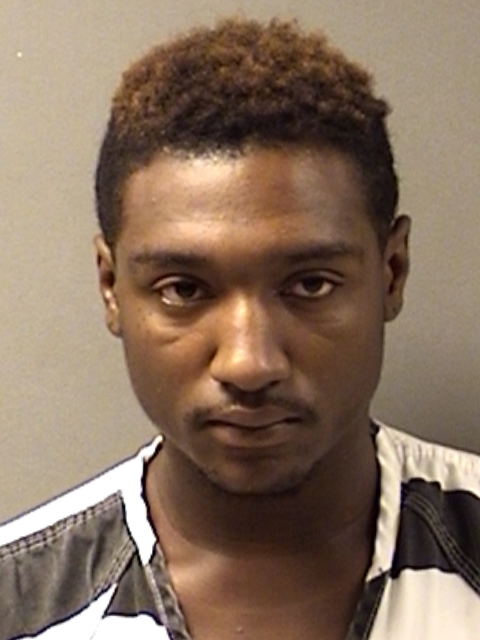 Carae Martez Williams was indicted on one count of burglary of a habitation and one count of unlawful possession of a fire arm by a felon. Carae Martez Williams, 21, a Calvert Street resident was arrested om April for burglary of a habitation and for possession of a firearm by a felon. The resident at 621 Houston Street called Sulphur Springs Police Wednesday morning to report a man in her home looking for a weapon. She said the man was wearing a camo jacket. As SSPD approached the residence, Officer Miller spotted a subject that matched the description walking on Locust Street near Van Sickle. He made contact with Williams and patted him down for officer safety. The weapon was located in the waistband just above Williams' front pocket. Williams told the officer he was a felon and had been released in 2014.
Patricia Lynn Rogers was indicted on one count of theft of property over $2,500 but less than $30,000. Her husband Ryan Bennett Rogers was indicted on one count of theft of property more than $2,500 but less than $30,000 and one count of theft of property under $2,500 two or more times. Ryan Rogers, 40, and Patricia Rogers, 33, of Fruitvale, were booked into Hopkins County jail after they took an item that had been parked on the side of a Hopkins County road. That item had a tracking device on it. After taking the device the man and wife began their journey home only to have Sheriff's deputies begin a pursuit. The pair turned down a dead end road near Lake Fork, where they were arrested. This is not the first time the pair was thought to have taken an item from Hopkins County. According to Sheriff Elect Lewis Tatum, Van Zandt County deputies found a trailer that had been taken from Hopkins County parked in the Rogers' front yard. At that time, they told Van Zandt authorities they did not know how the trailer had come to be in their yard.
Joshua Dewayne Timmons was indicted for arson.
Anthony Bernard Sanders was indicted for theft of property, two or more times.
Alyssa Rachelle Romo was indicted for abandonment/endanger of a child.
Karen Catherine Locke was indicted for assault of a public servant.
Jacob Randall Lively was indicted for theft of property under $2,500, two or more times.
James Edward Kizer, Jr was indicted for forgery of a financial instrument.
Katie Rean Young was indicted for credit card or debit card abuse.
Jose Gonzalez-Ramirez was indicted for fraudulent use/possession of identifying information.
Indicted for possession of a controlled substance more than 4-grams and less than 200-grams was Christopher Paul Starrett.
Edward Isaac Ruschenberg was indicted for possession of a controlled substance more than 1-gram and less than 4-grams.
Amanda Newman Smith was indicted for manufacture and delivery of a controlled substance more than 1-gram and less than 4-grams.
Indicted individually for one count manufacture and delivery of a controlled substance: Joe Perez, Jr.
Indicted individually on one count each for possession of a controlled substance less than 1-gram:
Noah Drake Eaton
Stacy Lynn Rawls Burkham
Paris Javon Murray