Bill Bradford Road will be a concrete roadway following the vote of the Sulphur Springs City Council during their Tuesday night, June 7th meeting. The city accepted the low bid for the concrete and for the stabilizing of the roadway. The budget for the road reconstruction is now $1.7 million. When the street, that has become a major access in the city, is completed, it will include a total rework of water and sewer lines as well as new curb and gutter and roadway. According to City Manager Marc Maxwell in his Manager's Report, the work on Bill Bradford Road is moving at a quicker pace now that a capital construction crew has completed a separate project and is now assigned to work on the street.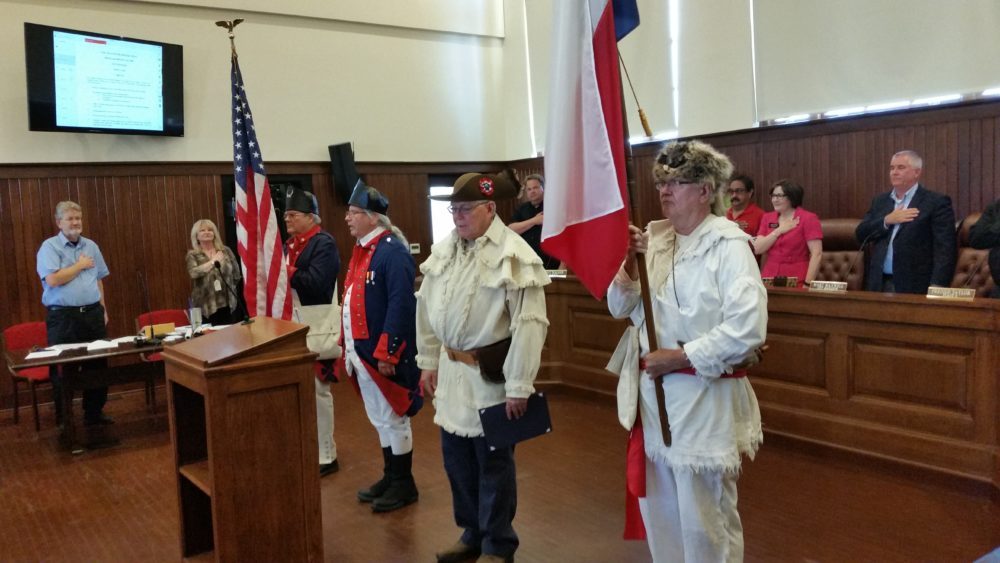 As the Sons of the American Revolution presented the colors for the opening of the City Council session, the four representatives of the SAR were dressed in reenactment uniform. Following the pledge to the U S and Texas flags, they presented a Flag Certificate to Mayor Kayla Price in one of her last acts as mayor.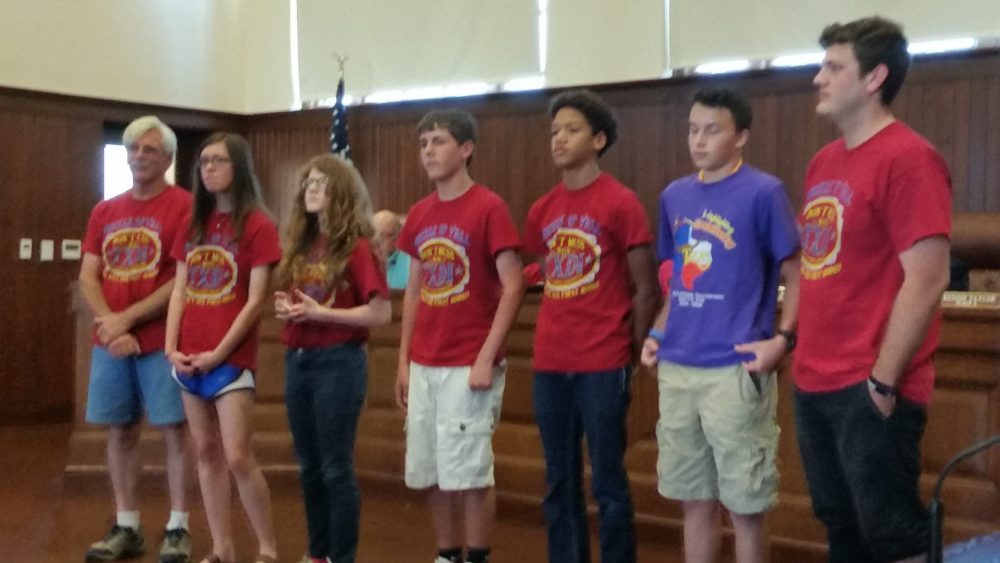 As council opened their session, a proclamation was read by Mayor Price honoring the Sulphur Springs Middle School students and their coaches for their World Championship at Destination Imagination competition.
Councilman Freddie Taylor and Councilwoman Emily Glass received the oath of office from City Secretary Gail Roberts just before Glass was elected Mayor. Clay Walker was elected Mayor Pro-Tem.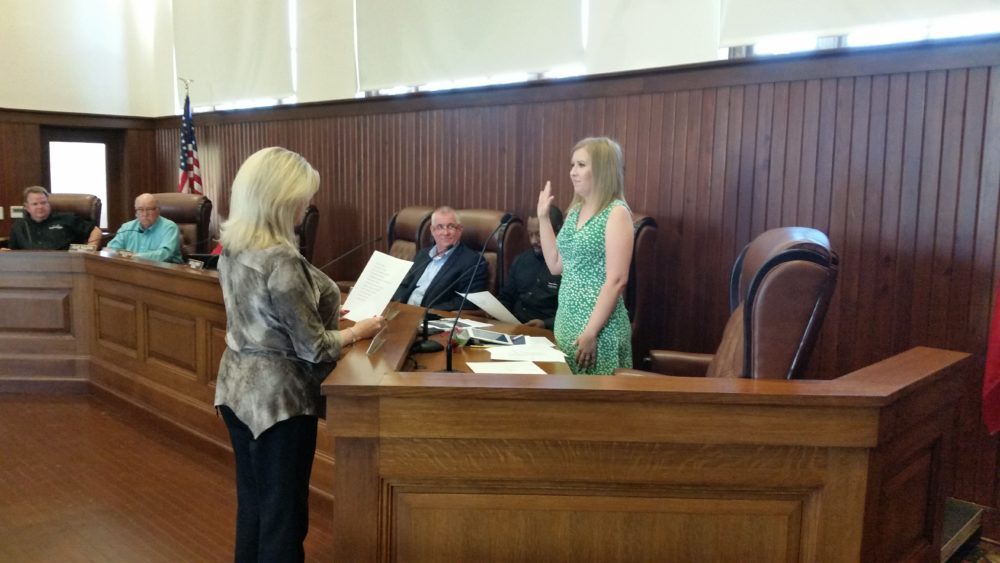 Council voted to approve a request for rezoning of property located at 520 Davis Street from Multi Family to Light Commercial but denied a request for property at 610 S. Davis Street to be rezoned from Single Family to Two Family Dwelling after residents around the property protested the change. Even though the duplex would be a 4,000 square foot house with 2,000 sq. ft. for each living area on a zero lined lot, a former Sulphur Springs City Councilman, Mike Miesse stated that the change in the neighborhood was unwelcomed. He called the neighborhood an area of long-time residents who took pride in their homes and the neighborhood they had established.
In public form, Frankie Hawkins, a Carter Street resident, presented council with a drainage issue that affected homes along their street. City Manager Maxwell told Mr. Hawkins that city engineers would be dispatched to investigate the complaint and find a solution. At the conclusion of the meeting, City Development Director Shane Shepard had already texted an engineer assigning the task.
The council also made board appointments during the meeting.