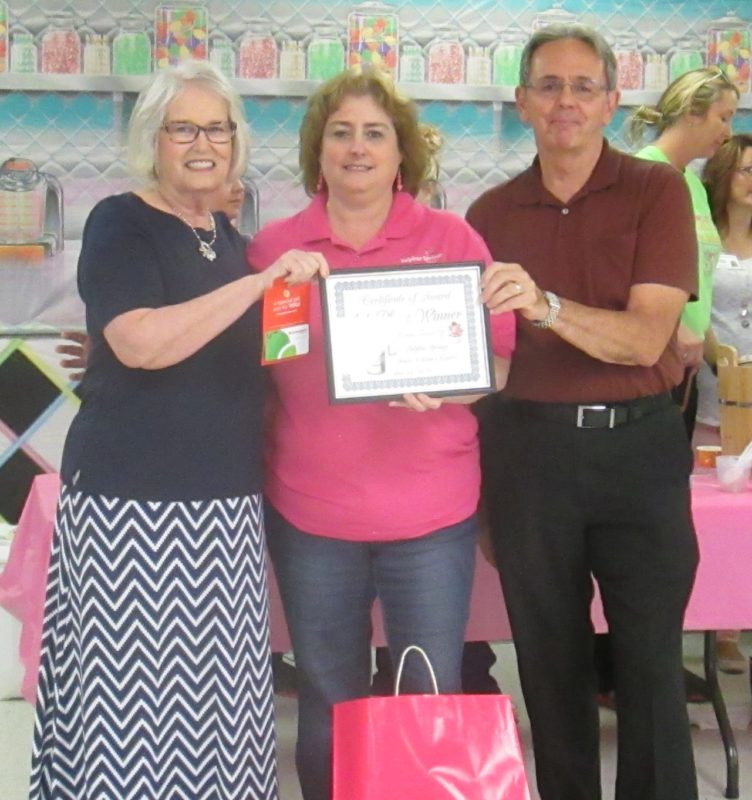 JOHN AND MARY ELLEN LITTLE,  FIRST PLACE WINNERS  WITH  STRAWBERRY SWIRL
Summer officially began on June 20. What better  way to stay cool and celebrate than with your favorite homemade ice cream? That's just what happened at the Sr's Center on Tuesday June 21. Sixteen freezers of homemade ice cream were entered in a Freeze-Off organized by Karon Weatherman.  Almost 100 senior citizens and family members lined up with bowls in hand  to consume the frozen flavors. Three poker chips were provided to each of the "tasters" to place beside their three favorite entries. After all the poker chips were counted, here are the "People's Choice" winning ice cream entries.
1st Place went to: John and Mary Ellen Little for their Strawberry Swirl Ice Cream.
2nd Place went to: Henry Penson for his Pecan Pie Ice Cream (Henry recently earned a State
          Championship title with the same recipe!)
3rd Place went to: Shirley Brock for her Butter Pecan Brickle Ice Cream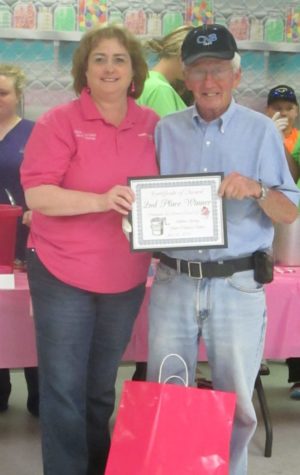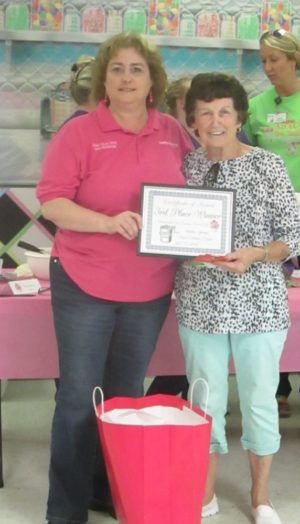 2ND PLACE HENRY PENSON                                                                  3RD PLACE SHIRLEY BROCK
 Honorable Mentions went to: Randy Steele for his Big Red Ice Cream, Marcie Gammill and Micah Sheedy for their Banana Nut Ice Cream, Stephanie Stephens for her Lemon Pie Ice Cream and Judith Beck and Michelle Mims Funk for their Cherry Nut Ice Cream.