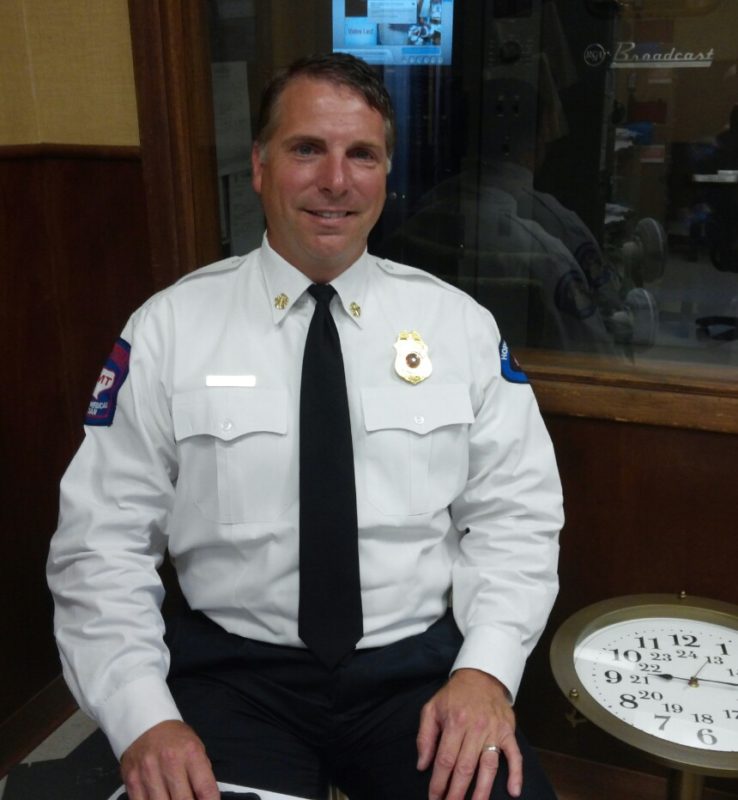 Hopkins County Fire Chief Andy Endsley visited the KSST Good Morning Show with Enola Gay during his first week on duty. He talked about fireworks safety for the Fourth of July weekend. With over 30 inches of rainfall during the first half of 2016, and with moderate conditions so far this summer, no burn bans have been placed for Hopkins  County.  He believes that may mean more fireworks in the hands of citizens this holiday. According to Chief Endsley, here are some safety tips and information.
*Contact your local officials for rules and regulations on legal fireworks.
*Make sure an adult is present during fireworks use. Children should not handle fireworks.
*Do not drink alcohol before shooting off fireworks.
*Read the directions and warnings on individual products.
*Use fireworks on a hard, level surface, and in a clear, open area. Never shoot them indoors. Shoot fireworks away from homes and flammable materials. Avoid shooting them where there is dry grass or brush.
*Do not point or throw fireworks at people or animals.
*Have a garden hose, bucket of water or other water source available for emergencies.
*Purchase fireworks only from a licensed and approved dealer.
*As a general rule, it is legal to shoot fireworks during the period that fireworks stands remain open before and during a holiday.
*Remember, it is a violation of City of Sulphur Springs ordinance for individuals to shoot fireworks inside the city limits. Residents in the county may shoot fireworks when safety precautions are observed.
Chief Andy Endsley started out as a volunteer fireman in his home community near Atlanta, Texas and was later hired by that city's fire department. Ten years ago, he moved to Hopkins County when he married Becky Ringler, and at that time he became a volunteer for the Brinker Volunteer Fire Department.  Today as Fire Chief, he offices inside the Intermodal Facility on old Texas Street along with Fire Marshall Mike Matthews. He noted that when the Intermodal Facility was built, it was situated in an excellent, centralized location, making the department able to get fire trucks onto roadways quickly to any section of the county. Hopkins County Fire Department co-ordinates with Sulphur Springs Fire Department and with eleven Volunteer fire departments: Cumby, Miller Grove, Arbala, Saltillo, Brinker, Como, Pine Forest, Sulphur Bluff, Tira, North Hopkins and South Sulphur (formerly Peerless). Chief Endsley says that almost all the Volunteer units need more volunteers. Volunteering is a great start to a career path for young persons and is a satisfying way for men and women to volunteer. Also, donating funds to the Volunteer units is a great way to help. There are always needs that a working unit must have funds on hand for; for example, one tire for a fire truck can cost over $500. If you'd like more information on volunteering, you may reach him at 903-951-8096.