Dr. Pam Anglin has been President of Paris Junior College for 13 years. Her own higher education was begun at a community college in Grayson County, and she testifies to the value of close-to-home options for loan-free education prior to a student's move to a university. At the university level, and through part-time classes, Pam earned her Masters and then her Doctorate degrees. She has a passion for providing a path to success for students of all ages through affordable, accessible, quality education at Paris Junior College. To drive home that point, she cites the example of three SSISD students, Class of 2016, who received their Associates degrees three weeks before receiving their high school diplomas, through Dual Credit courses offered through PJC.

In November 2016, voters may have a voice in expanding the PJC Community College District, which would help secure the future of community colleges in Texas.  At the present time, the PJC District is confined to the Paris city limits. State legislation may allow for expansion of the district as a taxing entity. One of the benefits would be that students would not have to pay out-of-district fees. The 5 counties served are Hunt, Hopkins, Delta, Lamar and Red River. According to Anglin, out of the 50 community colleges across the state, PJC is the 4th smallest taxing entity.
PJC provides education of various types.  Work Force Training departments are linked to industry in that they prepare students to be hired for skilled positions in industrial settings. The state-of-the-art Welding shop also has mills, lathes and other equipment for training in machining. This Fall, the Mecatronics department will begin instruction in computer automation and robotics as part of the manufacturing process in industry. Modern manufacturing increasingly requires this specialty training. Through PJC, students can apply for funds from industries to pay for their training. PJC continues a strong LVN/RN nursing program, a Small Business Development program and an Entrepreneur Certificate program.
Dr. Anglin encourages interested persons to inquire about continued education, no matter their age. You may contact Paris Junior College' Sulphur Springs Center by calling 903-885-1232 or visiting parisjc.edu. She also invites anyone with questions, comments or suggestions to contact her at [email protected]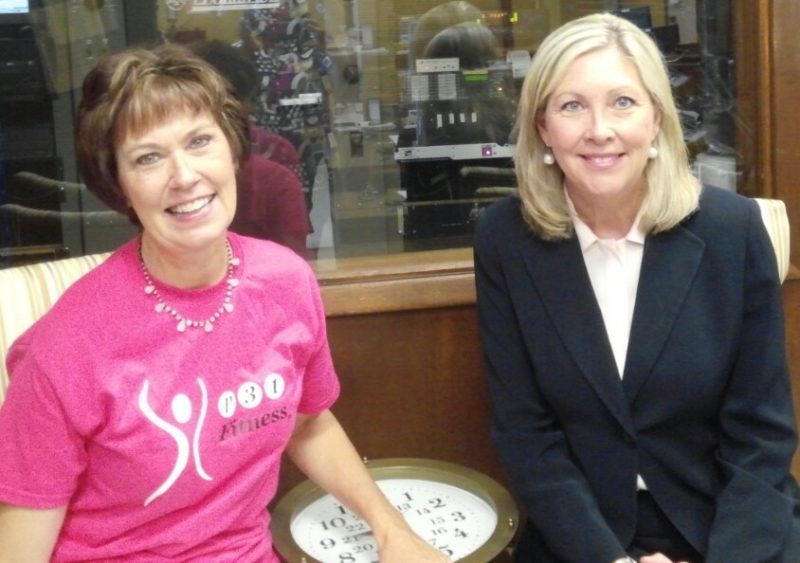 Dr. Pam Anglin visited Thursday's Good Morning Show with Enola Gay