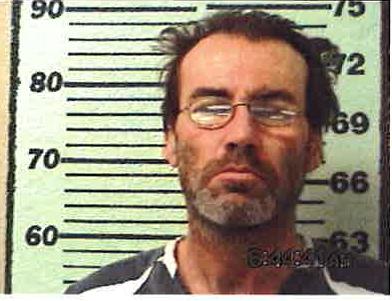 Hopkins County law enforcement officers continue their search for Michael Scott Ross, 55, of Dike. Ross is wanted on charges of continuous sexual assault of a child less than 14 years of age. Ross is a white male, 6 ft. 1 in., 190lbs. with brown hair and brown eyes. He wears glasses and has tattoos on his arms, legs, back and abdomen. Ross was indicted by a Hopkins County Grand Jury in January of this year.
The sexual abuse began in June of 2014 and continued into February, 2015. The child made an outcry to her grandmother and a Child Advocate Certified Interviewer.
Ross has ties to Hopkins, Hunt, and Bowie Counties. Anyone with information should contact Lake Country Crime Stoppers at 903-885-2020 or the Hopkins county sheriff's Office at 903-438-4040. Persons with information that leads to an arrest could receive up to $1,000. Officers ask that you not attempt to apprehend Ross.